California Considering Adding Diversity Rules to Film Tax Credits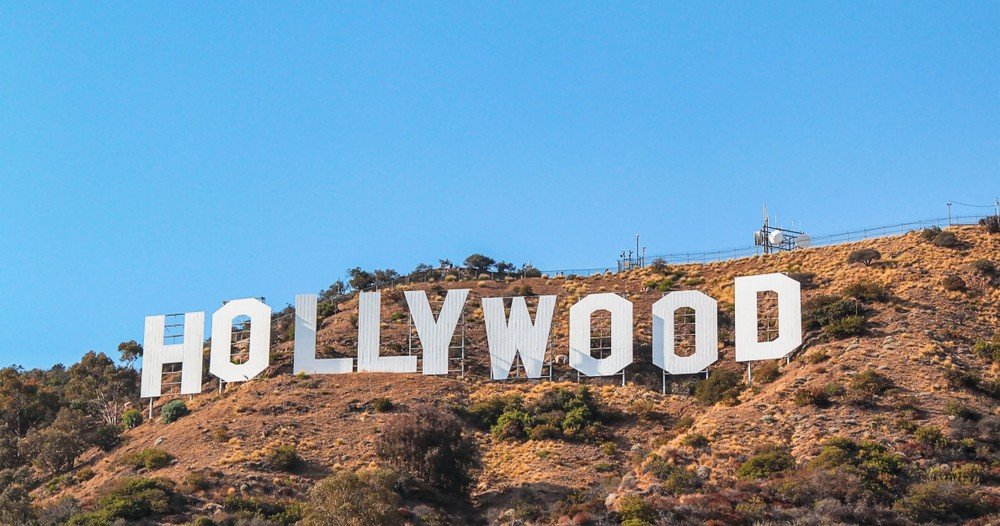 HOLLYWOOD sign on blue sky background. World famous landmark. USA. Los Angeles, California. 09-11-2012. - Image (Mulevich / Shutterstock.com)
California Is Considering Adding Diversity Rules to State Film and TV Credit.
As lawmakers seek to make the film and TV industry in California more reflective of the state's diversity, a new requirement is being added that production companies must include diverse representation on and off-screen to qualify for up to $330 million in tax incentives.
Join Project Casting to access jobs you can apply for right now!
Gov. Gavin Newsom is planning to sign a bill, SB 485, extending the tax credit through 2030. The bill was amended on Wednesday night to require productions receiving the honor to set hiring goals "broadly reflective of California's population, in terms of race, ethnicity, and gender."
Hollywood's lack of diversity has been widely discussed for years, but few steps have been taken to improve the situation. In 2020, the Academy of Motion Picture Arts and Sciences implemented inclusion standards that must be met to be eligible for best picture. Additionally, a few states — including Illinois and New Jersey — added diversity requirements to their film credit programs.
"There comes a point where you can't just talk about it anymore — you have to show action," said Assemblywoman Wendy Carrillo, D-Los Angeles, a prominent supporter of adding diversity criteria to California's film incentive.
According to the most recent Census data, California is home to 40 percent Latino people, 35 percent white people, 16 percent Asian Americans, and 6.5 percent black. In 2020, the California Film Commission reported that out of all the state's film and TV workforce whose race or ethnicity could be determined, 70% were white, 17% Latino, 7% Black, and 4% Asian American.
The report revealed a huge gender split, with 75% of film and TV jobs being filled by males, while women took only 25%.
The bill, set to effect on July 1st, 2023, would require those receiving the state's film tax credit to submit a diversity work plan. There are no specified goals for the programs beyond saying that hiring must be "broadly reflective" of the state's population.
To be eligible for an additional 4% tax credit on top of the 20-25% credit allowed by current law, productions must submit a final diversity report that indicates whether it achieved its hiring goals. This same provision—which requires production companies to create a diversity work plan and sets forth the 4% bonus incentive—was included in last year's $150 million California soundstage construction stimulus package.
The state's ban on race and gender preferences in education, employment, and contracting must be sidestepped when crafting the diversity requirement. The Proposition 209 initiative of 1996 amended the state constitution to prohibit government employers from using racial or ethnic criteria in hiring, admissions, or contract awards.
Earlier this year, the regulations for the soundstage credit were published. These Regulations state that there is no intent "to require or encourage the diversity work plan to include quotas or other numeric goals." By making it mandatory for productions to create their own diversity plans — without explicitly mentioning what should be included in those plans — lawmakers hope they can avoid any potential constitutional concerns.
Last year, Newsom signed a temporary two-year credit increase, which will amount to $420 million for the fiscal years ending in 2022 and 2023. Unless lawmakers approve an expansion, the program will return to $330 million next year.
More Project Casting Entertainment News:
Casting News: 'The Fall Guy' Cast to Include Ryan Gosling and Emily Blunt
Ryan Gosling and Emily Blunt to star in 'The Fall Guy.' As the name suggests, this series was inspired by the 1980s classic. The cast of David Leitch's upcoming...
Warner Bros. Reportedly Wants Leslie Grace to Continue Playing Batgirl
Warner Bros. Reportedly Wants Leslie Grace to Continue Playing Batgirl in Future Projects Hoping to "mend fences" with the actress. Warner Bros. Discovery recen...
Warner Bros. Announces "Multiple" James Gunn Projects Coming Soon
DC Entertainment Declares "Multiple" James Gunn Projects are Moving Forward. Over the past few weeks, Warner Bros. Discovery's decision to cancel or shelve seve...