Background Extras Reveal What It's Like On Set
Several background extra reveal the secrets of what it's like to work on set.
There are hundreds or even thousand of background extras that make a movie or TV show come alive. But, what is it like to work as a background extra? Well on
/r/AskReddit
several background extras shared their stories about working on set of your favorite TV shows and movies and it's pretty interesting.
AfroMidgets
described what it was like working on set of the hit movie '42'. Saying "I was in one baseball scenes for 42 and when they say action you cheer and cheer until you hear 'cut'. It's fun the first few times but then it gets stale really quickly and they try to do whatever they can to get you excited again." AfroMidgets added "Also, you run into people who are very pretentious and call themselves 'Background Artists' who "breathe life into the scene"."
But it's not all peaches and another person explained what it's like working on set as:
Wait around, wait around, wait, wait, maybe do something. Nope. Wait. You are prisoner to the production assistants. Is that a movie star? Nope stand in. Wait. Do something. Wait. End of day.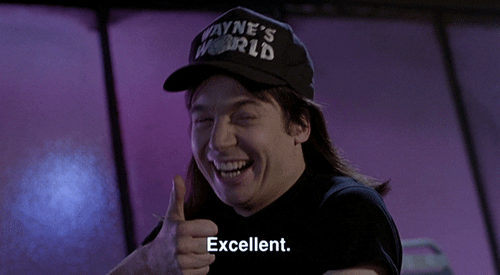 Another background actor worked on set of Wayne's World II and he found that Mike Meyers was a jerk.
Was an extra in Wayne's World II and spent an entire early morning through late night at the LA Forum filming the Aerosmith concert scene. Lots of waiting around.. Fantastic craft services.. And was kind of neat getting a chance to see, meet, talk to Dana Carvey. Mike Myers, however, just seemed like a dick.
Want to know what it's like to work on set in Australia? One Australian reveals what it's like to work as a background extra "Down Under."
I've had small walk on parts and extra work on productions here in Australia. You get there in the morning sit in the big eating area, get put into make up and then costume. Then you go back to sitting there in the eating area, and try to make small talk with all the other extras and bit part people. Then you wait some more, then in the arvo you might get called to set. This is kind of cool, as you can watch them filming stuff. But then you wait just off set, then usually around four to five hours after you turned up originally, they bring you on set proper. You might run the scene a few times for blocking and lines, then they film it.
The you go back to the costume and change, the 1ST AD gets you to sign out and that's it. Oh they give you make up wipes to take with you Film making is super boring. Though they feed you really well.
Do you have a crazy background extra story? Share with us your stories in the comments below!