Audition Scams and How to Avoid Them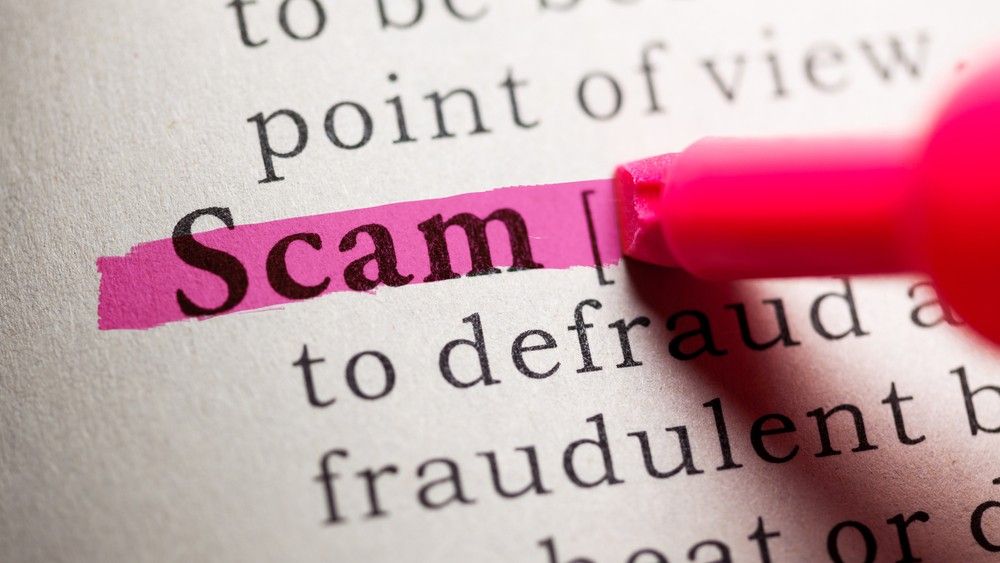 The entertainment industry can be an exciting yet advantageous career pathway. However, it can also be very stressful especially for those trying to get into the entertainment business. So how do you find who are the reputable companies? How do you know i
Learn how to avoid audition scams in the film industry.
The entertainment industry can be an exciting yet advantageous career pathway. However, it can also be very stressful especially for those trying to get into the entertainment business. So how do you find who are the reputable companies? How do you know if an open casting call is real? How do you know if you will be safe?
Here are answers to common questions about open casting calls and how to spot scams.
I found a casting call online, but it costs 50 dollars to audition. Is this the average cost for an online casting call?
The only price it should cost for an audition is 0 dollars. Zero! Auditions will never under any circumstance, cost you any money EVER. Casting directors are paid a set fee from the production to cast their projects. It is the casting director to figure out how to go about casting within that specific budget. An open call, an opportunity you do not need an agent to do, should never cost you any amount of money.  If it costs you anything at all, it is a SCAM and stay far away! Both the Casting Society of America and the Casting Directors Society of Canada have a rigorous and explicit rule that casting directors can not charge for their auditions. Casting Directors can only be paid by production.
How do I know if this is a real casting call, even if they don't claim to charge money?
In the United States, you can check the
CSA
to find accredited Casting Directors. In Canada, you can find the list here.

Of course, just because a Casting Director is not on this list does not mean they are not a real casting director. But, to join these organizations, you have to have 2 to 3 years of Casting Director credits, and all professionals were once amateurs at one point in time.

If the Casting Director does not appear on these lists, try to find them on LinkedIn, IMDB, etc. If you can not find the casting director, try to get as much information from the production company/ad agency as you can. Keep in mind that some productions will just let the Producers do the casting, and thus, they may not have casting credits to their name. But if you are feeling uncertain about an opportunity, it is best to go with your gut feeling. 
The audition is at a hotel. That's weird.
That all depends on where in the hotel and what hotel. For significant casting calls, it is not uncommon for casting directors to rent out meeting rooms or banquet halls. Call the hotel and make sure that the production has officially rented the space. It can be in the casting company's name, the production company's name, or the project's name. If they do not have it listed, stay away! If you go to the hotel and no signs are pointing you in the right direction on where to go, do not go! Especially if the audition is in a suite number.
I found a casting call for a commercial, but they can not say the product name. Should I be worried?
Not necessarily. Discretion is very common in the advertising world, and a company does not want a competitor to know what kind of commercial they are producing. So sometimes a casting call can be vague, "Sports commercial," "Computer Commercial" but, this does not mean that the casting opportunity is not legitimate.
They want me to sign a non-disclosure agreement before auditioning. What is that? Should I sign it?
A non-disclosure agreement or sometimes known as a confidentiality agreement protects the creative rights of the production from people who are involved in the production in any way. So for a commercial, film, or television show that is trying to be discrete, it is a necessary document to sign before auditioning; This means you can not tell any know any information after your audition about the project. Such as who is directing it, who is producing it, what the audition process was like etc. If you get cast, you are likely to have to sign more elaborate nondisclosure agreements. These agreements have listed an amount they can sue you for if you let any information escape; This can include taking pictures. If word of mouth or social media leak anything, you can get in serious trouble. You do have the right to have a lawyer take a look at it. But these forms are standard. If there is anything on it other than keeping the information confidential, you should be suspicious.
The Casting directors would like to sign a release? What is this, and do I have to sign it?
A release is a contract between a performer and the production, giving the producers the right to use your image, voice, or likeness in their project. For reality shows, it is common to sign these upon auditions so that Producers have the right to use your audition tape for bonus footage. Keep in mind, though, that your audition tape can be used for web content even if you are not cast. But, usually, audition tapes stay within the production company, network, or studio.
A producer/director wants to meet me after hours for a potential project. Does this happen?
It does, but usually when the Producer or director has had an existing relationship with the actor. If they have worked together before, it is not uncommon to talk about a future project in more detail in a different social setting. If you have never met this person before, this is hugely shady and just bad business. If a producer wants to meet with you one on one, meet them at their office, or for coffee during working hours.
Overall
Scam artists are always looking for new ways to scam aspiring actors. Hopefully, this guide answers your questions surrounding scams in the film industry and helps you on your journey to joining the entertainment industry.
Continue Reading:
The Beginner's Guide to Acting
Introduction Welcome to your Acting learning journey! After working in the entertainment industry for over a decade, we have realized there is a lot of misinformation, and many aspiring actors are stumbling to find success in…
Stunt Double – learn everything you need to know about stunts in the TV and film industry. If you are looking for more information about getting started in the entertainment industry, check out our other guides here: …