Amy Winehouse Movie is Now Casting Lead Roles
Amy Winehouse the movie is coming soon.
According to
The Hollywood Reporter
, Noomi Rapace is currently in talks to play the soulful singer in a movie called
Amy Winehouse
which will be written and directed by Kristen Sheriden. Casting directors are currently casting Amy Winehouse's father, Mitch Winehouse, who had a major role in her life and in the movie as he is the guy who handled her personal estate and music rights.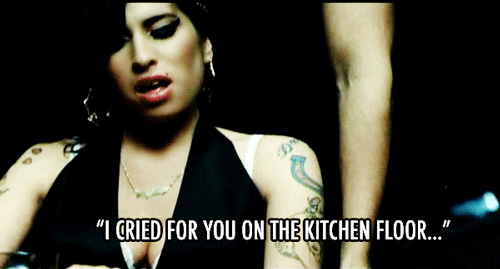 Amy Winehouse was a hit singer when she released her first album
Frank,
but her follow up album in 2006, made her an international star. However, behind the scenes the actress struggled with drug and alcohol use as well as an abusive relationship with her husband Blake Fielder-Civil. Amy Winehouse's album,
Back to Black
gave her five Grammy nominations and three grammy wins including awards for best new artists, record of the year and song of the year for the hit song "Rehab." Amy Winehouse would later die from alcohol poisoning in July 2011 at the age of 27. Following her death, the album
Back to Black
became a billboard hit movie with over 20 million copies sold to date. Noomi Rapace is the actress who starred in the box office flop,
The Girl with the Dragon Tattoo.
Since then she starred in several other box office disasters such as
Prometheus
and
Child 44.
However, she is expected to star alongside Christian Bale in an upcoming biopic of Enzo Ferrari. Hopefully,
Amy Winehouse
documentary will do better than the recent Steve Jobs movie, which bombed in the box office several weeks ago. Especially with an actress who has never had a hit movie in her entire acting career.
Recent movies coming soon:
What do you think? Is an Amy Winehouse movie a good idea? Share with us your thoughts in the comments below!