If Acting Talent Doesn't Matter, Why Take Acting Classes?
If acting talent does not matter, what's the point of acting classes?
Most likely to gain the attention of the casting director, producer or filmmaker. But, in actuality, it is important to note that a majority of Hollywood's biggest actors did extremely poorly in acting classes, many casting directors believe acting talent no longer matters, and if you're not going to a drama school in the UK, your classes are probably
worthless
. In 2013, the director of the National Youth Theatere said that drama schools and acting classes are a waste of money for a majority of actors. In fact, during a conference he told a crowd ,that most actors wouldn't benefit from three years of acting training and would be better off focusing on how to sell themselves in the film industry. "Drama schools are incredibly expensive and the majority of actors don't need three years' training. They need various modular courses every so often to go to. But they don't need three years. You don't need to learn how to act, you need to learn how to sell yourself. You can either act or you can't."
Which begs the question? What's the point of acting classes?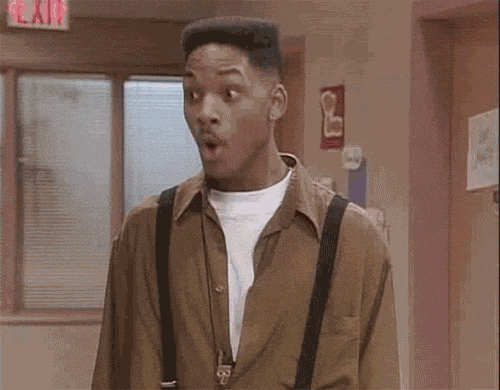 If you look around every casting director, actor, background extra, even crew members offer some sort of acting class. For $300/month, you can take acting classes with James Franco and learn the Meisner
technique
. If the Meisner technique is not your cup of tea, you can take online acting classes with actor Dustin Hoffman for $90. That's right, you can learn how to become an actor from the comfort of your living
room
.
But, does acting talent even really matter?
Emma Watson said in an interview that she is the worst student in her acting
class
. 'It was just awful,' she told Vanity Fair magazine. "I was like, I must be mad. Why am I doing this?" Or, James Franco, who as I pointed above is now offering acting classes, received a D in drama
school
. However, despite their self-admitted lack of talent, these actors are cast time and time again for major motion pictures. James Franco is currently working on a HULU TV series, and Emma Watson is doing a live-action version of
Beauty and the Beast.
Even casting directors admitted that acting talent doesn't matter. During a live-panel discussion with some of Hollywood's biggest casting directors during last year's South by South West, CDs revealed that Instagram followers are more important than actual acting talent. In fact, Disney's head of casting, Randi Hiller, said that acting talent makes up for about 7% of their decision to cast that actor for a movie or TV role.
From the Guardian:
To an audience including a high proportion of actors and filmmakers, Hiller said that actors should take comfort from the fact that there are many variables besides talent determining whether or not they got a particular part. Acting talent, she said, may only account for 7% of the reason a particular actor would be cast in role, citing other factors ranging from age and ethnicity to "box office value in China".
Which still begs the question, why are acting classes so expensive? Some of these same casting directors offer acting classes to aspiring actors every year at $45 to $100 a
workshop
.
Maybe acting classes are just for the rich and wealthy?
Michael Douglas once said, that all of the British actors are
"taking the best American roles"
. But, have you ever really wondered why so many of the actors you see on TV or in the movies are British? Well, a lot of it comes from the huge drama programs in London. Where classes cost about $10,000/year. Private schools such as
Eton
and
Harrow
are among the most popular and the most expensive. Here are just a few of Hollywood's A-List actors that attended private elite acting
school
.
Eddie Redmayne
Benedict Cumberbatch
Dominic West
Damian Lewis
Tom Hiddleston
Henry Cavil
Tom Hardy
Oscar-winning actress Judi Dench once said that the high cost to attend acting schools makes it impossible for working class men and women to land a job in the film industry. "Anyone who's in the theatre gets letters countless times a week asking for help to get through drama school. You can do so much, but you can't do an endless thing. It is very expensive." Dench added that "where you went to learn and make your mistakes and watch people who knew how to do it" British actor James McAvoy also called out Hollywood's obsession with British trained acting students and how expensive it is to make it in the film industry. It is important to point out that James McAvoy was a true definition of a "struggling actor". McAvoy paid his way through drama school by working in a bakery but, now the actor suggests that privately educated actors are ruining the industry. McAvoy argues that everyone cannot get the same opportunities to work in the film industry.
"Whenever we talk about this, we have to be very very clear. There's a lot of posh actors that have been to boarding school and all that who are feeling very embattled, sort of cornered," he said, adding: "[N]obody has got anything against an actor who is posh and is doing really well." [via]
McAvoy believes that if this trend continues, the only actors would come from the world's top 1%. Some of the biggest Hollywood stars have never taken a single acting class in their career. Actors such as Tom Cruise. You can read our article on the
7 Famous Actors That Never Took Acting Classes here.
Related Actor news:
What do you think? Share with us your thoughts in the comments below!