ABC Cancels 5 Popular TV Shows
ABC cancels Agent Carter, The Muppets, Nashville, Castle and The Family.
One of your favorite shows on ABC probably just got cancelled. According to reports, ABC pulled the plug on several popular TV series. According to the
Hollywood Reporter,
ABC has canceled one of the most popular TV shows of 2015-2016,
The Muppets.
Apparently, ratings started to slip after the show's depressing storylines of infedility, sexual harassment and workplace conflicts. The show did have several issues behind the scenes. In fact, ABC fired the show's co-creator and hired
Galavant's
Kristin Newman to become the show's showrunner. However, the show's ratings continued to fall, despite earning 5.3 million viewers a week.
But,
The Muppets
are not alone. ABC also canceled
Nashville
and
The Family.
The country music drama,
Nashville,
had pretty good ratings. According to reports, the show averaged a 1.9 rating among 18-49 adults and earned profits from soundtracks and concert tours. However, a new anti-LGBT law was recently passed in Tennessee, where the show filmed, and cast members including Connie Britton had spoken out against the Tennessee legislation.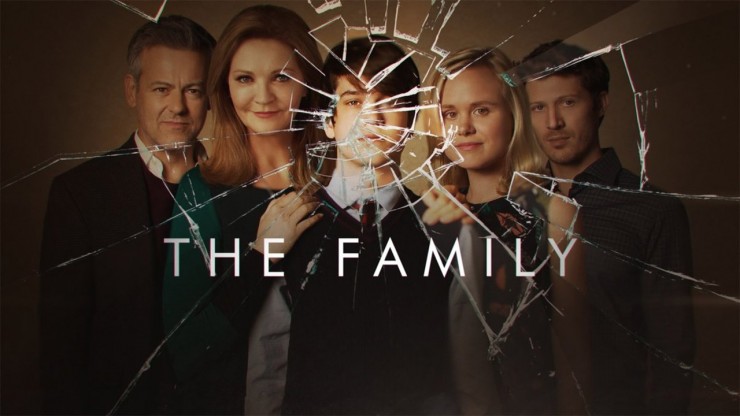 Meanwhile,
The Family
was one of the most talked about scripts last pilot season however, the show's ratings dropped when it was moved to Sunday nights. The mystery drama averaged a 1.4 among adults 18-49 and failed to catch a major audience. ABC's hit TV series
Agent Carter
was also canceled by the Disney network. Nevertheless, fans have taken to Twitter to show support for the cult favorite series. Using the hashtag
#RenewAgentCarter
, they continue to urge ABC to renew the show. "Agent Carter" season two concluded with a cliffhanger; one of the show's recurring characters, Chief Jack Thompson, was shot in his hotel by a mysterious figure in black, who took several forged documents that accuse Peggy of heinous war crimes. The finale also saw the demise of Whitney Frost and the first step in Peggy and Sousa's budding romantic relationship. ABC also decided to cancel
Castle
after eight seasons. From THR:
The cancellation came after talks about a final abbreviated season and as ABC faced a more immediate deadline to make the decision as producers were up against the wall and tasked with editing the season finale. Producers filmed two different endings as the drama remained firmly on the bubble and had prepared both what would be a series finale and a season finale that left the door open for another cycle.
Via
THR
Are you sad to see your favorite show go? Leave us a comment below.