5 Actors Who Were Actually High or Drunk On-set
5 A-list actors who were drunk or high on set popular movies.
It was recently revealed that
House of Cards
actor Kevin Spacey was under the influence in the movie
American Beauty.
Director Sam Mendes recently said, during the making of American Beauty, he
may
have allowed Kevin Spacey to get stoned "for real," in order to heighten the realism of the film's drug scene. "There's a scene in American Beauty where he and Wes Bentley's character are getting stoned outside a real estate convention," Mendes told an audience at the Hay Festival in Hay-on-Wye.. "There may or may not have been real pot available on that particular evening, I couldn't comment."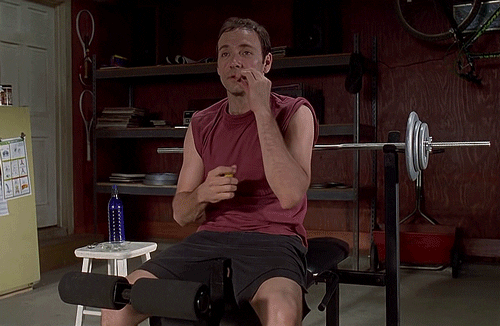 "At one point Kevin got the giggles as you might imagine would happen. He got helpless with laughter out of nowhere and his eyes flick over just to the left of the camera because he's looking for me to say "don't giggle, it's not what I want you to But I said "keep going" because I just thought it was magic. And he kept going and that was absolutely the movie." But, Kevin Spacey is not alone. Here are 5 actors who took drugs while making their movies.
1.Robert Shaw Jaws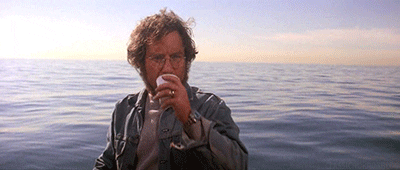 Steven Spielberg revealed that Robert Draw was intoxicated while making
Jaws.
On one particular occasion, ahead of filming his famous "sinking of the Indianapolis" speech, Shaw drank so much that he had to be carried on to the set, and later blacked out. However, Shaw made up for it the next day by saying one of the most memorable monologues of all time.
2. Jack Nicholson Easy Rider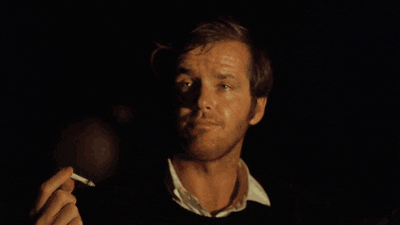 For the movie
Easy Rider,
Nicholson recalled filming a scene around a campfire. "We were all stoned the night we shot the campfire scene. The speech about the UFOs looks improvised, but it was actually almost verbatim from the script. The story about me smoking 155 joints - that's a little exaggerated. But each time I did a take or an angle, it involved smoking almost an entire joint. After the first take or two, the acting job became reversed. Instead of being straight and having to act stoned at the end, I was now stoned at the beginning and having to act straight, and then gradually letting myself return to where I was - which was very stoned."
3. Daniel Radcliffe Harry Potter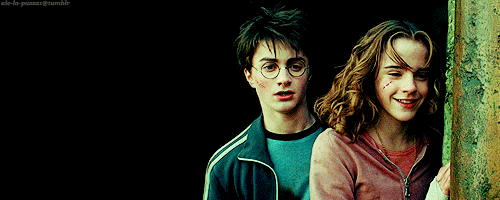 It's hard to imagine a boy wizard drinking behind the scenes but, the actor who played Harry Potter, Daniel Radcliffe, said he went on nightly drinking binges during the filming of the movie. And although he admits he never consumed alcohol on the set, he "went into work still drunk". "I can point to many scenes where I'm just gone", he told Heat Magazine in 2012, "dead behind the eyes."
4. Carrie Fisher Star Wars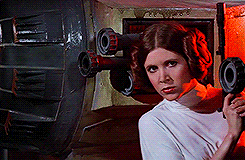 The Princess Leia actress has revealed countless
Star Wars
secrets and behind the scenes details. She even revealed that she took drugs and alcohol on set of the
Star Wars
trilogy. But, there was one scene which became a Hollywood legend. While working on
The Empire Strikes Back,
Fisher was renting out Eric Idle's home and Eric Idle came home with the Rolling Stones. Fisher, who at the time stopped drinking, fell off the wagon to "be kind of amenable" to the rock stars, and, along with co-star Harrison Ford, ended up staying awake so late they didn't bother sleeping before their early call. "We weren't hung over," she recalled at the 2015 Star Wars Celebration in Anaheim, "We were still in our cups. And if you watch the movie you can see that: Harrison and I are smiling as we arrived in Cloud City. Doesn't that sound like a euphemism?"
5. Judy Garland Wizard of Oz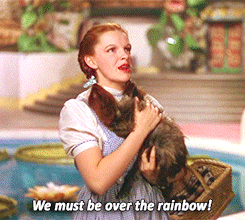 MGM Studios placed Garland on a starvation diet of black coffee, chicken soup and cigarettes, to make sure she did not gain weight. But during the filming of The Wizard of Oz, Garland was also given a mixture of amphetamines and barbiturates, to enable her to get through filming while maintaining a restricted diet.The actress would later struggle with drugs and alcohol addiction. Garland would die of an overdose at 47.