[WATCH] Macaulay Culkin Play a Psychopath Version of His 'Home Alone' Character
Macaulay Culkin plays a psychopath version of Kevin McCallister from 'Home Alone' in this new webseries.
If you have ever wondered, "I wonder what Kevin McCallister from 
Home Alone 
would have been like as an adult?", well a new web series, which stars Macaulay Culkin himself, may give you a few hints. FYI: he's pretty insane. In the debut episode of 
:DRYVERS, 
Macaulay Culkin plays the driver to a company similar to 
Uber, 
with a whole lot of psychological damage from the time he was eight years old and his entire family went on vacation without him. The web series creator Jack Dishel calls for a ride and ends up having to listen to Culkin complain about his childhood, which sounds exactly like the plot of the 1990 hit Christmas movie. I had to fend off my house from two psychopath home invaders," he says in the clip,
via
EW
. "I was just a kid. I mean, I still have nightmares about this bald, weirdo dude chasing me around talking like Yosemite Sam."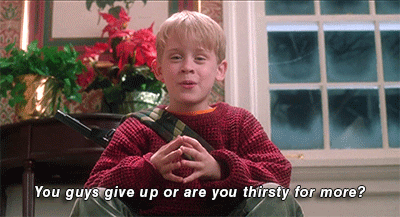 When the two come in contact with a carjacker, Culkin still has all of his previous booby-trap talents up his sleeve and ends up capturing him. He then ties him up and holds him hostage. Future episodes of 
are set to be released in 2016 and will feature more famous cameos, such as Rosanna Arquette and Steven Weber. If you have a good webseries you would like to share, tweet us a link
@ProjectCasting
You can watch the full video below: What do you think of the video? Share with us your thoughts in the comments below!