[WATCH] 'Star Wars': How to Use Jedi Mind Tricks to Manipulate Others
Learn how to use real Jedi Mind Tricks in every day life.
George Lucas inspired a generation of young men attempting to control people with the power of 'The Force' and Jedi Mind Tricks. However, it turns out that you don't need any special powers to perform these mind tricks, outside of the psychological techniques to manipulating people to do what you want, you can perform some of the Jedi Mind tricks found in the 'Star Wars' movies. All you need to know is a little bit of science.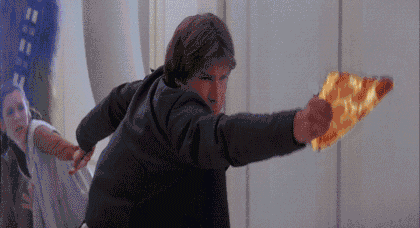 A neuroscientist at UCSD who goes by the anonymous online identity of Alie Astrocye has put together a video explaining how you can use psychology to manipulate others. For example, when Obi Wan Kenobi tells those imperial storm troopers that these aren't the droids they're looking for, he's playing on their response expectancies. Whoa. What does that mean? Well, BGR does an amazing explanation of the psychological phenomenon.
What does this mean, you ask? Well, consider that the storm troopers have already inspected a lot of different vehicles out in the heat for what they likely feel is a really lame assignment. When another vehicle is stopped, they don't actually expect it to contain the droids they're looking for. Hence, when Kenobi confirms their expectations, they're likely to believe him. When Luke Skywalker breaks into Jaba's lair in Return of the Jedi, he tells Jaba's servant Bib to immediately take him to his master. Bib hesitates for a moment and then does as he's told. Alie Astrocyte says that because Bib knows of Skywalker's reputation as a powerful Jedi, which thus gives Luke's command the added weight of authority.
You can watch the full video below: What do you think of the Jedi Mind Tricks? Share with us your thoughts in the comments below!