[Watch] Batman v. Superman Movie Trailer Leaks Online and It's AMAZING
You can now watch the latest Batman v Superman: Dawn of Justice movie trailer here.
The latest trailer for 
Batman v Superman: Dawn of Justice 
premiered on Wednesday night, and the teaser showed off a pressured meeting between Clark Kent (Henry Cavill) and Bruce Wayne (Ben Affleck) at a party. "What's your position on the bat vigilante in Gotham?" the roving reporter asked the billionaire. "Every time your hero saves a cat out of a tree, you write a puff piece editorial," he responded in the three-minute promo that aired during "Jimmy Kimmel Live!" on ABC. "I've had a bad history with freaks dressed like clowns," Wayne added.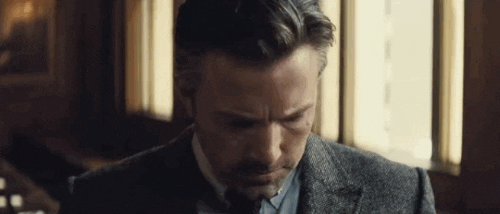 An over-the-top Lex Luther (Jesse Eisenberg) also jumped into the discussion as he got crushed by Superman's powerful handshake. Superman and Batman are close to going head-to-head in a fight of epic proporitions.
Batman v. Superman: Dawn of Justice 
is directed by Zack Snyder and co-stars Holly Hunter, Gal Gadot as Wonder Woman, Amy Adams as Lois Lane and Jeremy Irons. The movie hits theaters on March 25, 2016. You can watch the movie trailer below: