Walmart Commercial Casting Call (Pay is $712/Day + Residuals)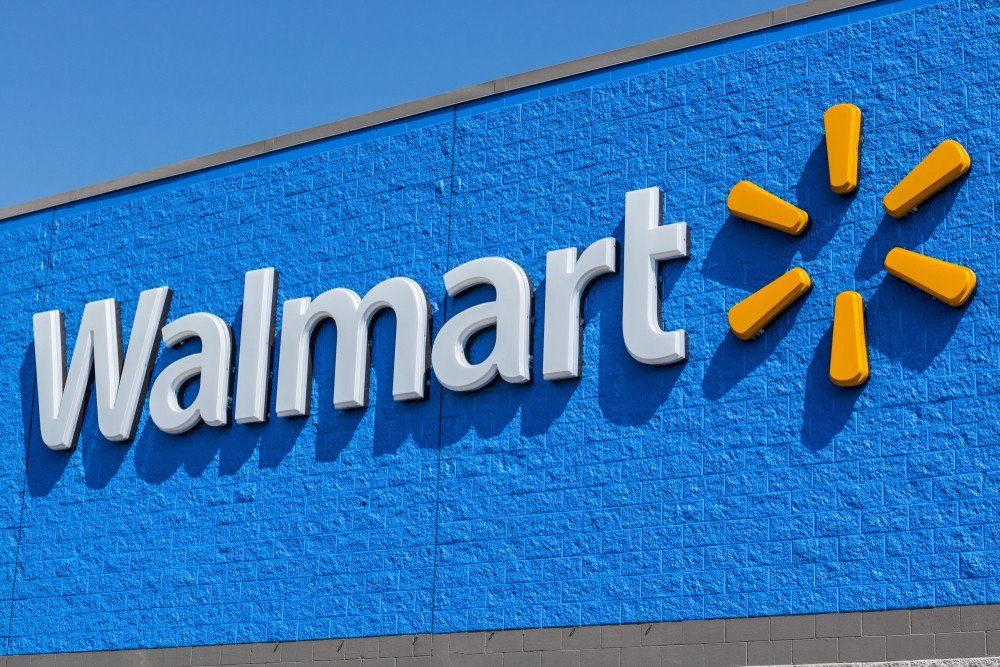 Mishawaka - Circa August 2018: Walmart Retail Location. Walmart is boosting its internet and ecommerce presence to keep up with competitors XII - Image (Jonathan Weiss / Shutterstock.com)
Walmart Commercial Casting Call for Real Walmart Customers!
Walmart is now casting real Walmart Customers for a commercial ad campaign. Those who are chosen will be compensated $712/day and residuals.
Casting directors are now casting talent to work on scenes filming on April 7th and 8th in Tulsa, Oklahoma. 
Producers are seeking the following types:
Real Families with KIDS (who would drink lemonade)

Real Couples (any age)

Any Other Real Walmart Customer(s)
How to audition?
To audition for a role in the upcoming Walmart commercial, check out the casting call breakdown below.
SEEKING: REAL WALMART CUSTOMERS IN TULSA OK or OWASSO, OK area for a PAID COMMERCIAL
We are currently looking the following types of Walmart Customers: Real Families with KIDS (who would drink lemonade), Real Couples (any age), OR Any Other Real Walmart Customer(s) Must be willing to do a brief Zoom interview on Sunday 3/28.
PAYMENT (PER PERSON)
IF BOOKED FOR THE PROJECT, EACH PERSON WOULD RECEIVE: - $712/8 hour day GUARANTEED + residuals (if you are seen in the final edit of the commercial) - $89.00 for Covid Testing GUARANTEED **All participants must be tested for Covid-19 at least 72 hours prior to their shoot. No exceptions. Tests will be arranged and paid for by Production.
We will be following Oklahoma Labor Laws.
INTERVIEW DATES
We will only be conducting very brief, 15-minute interviews via ZOOM Sunday 3/28
COVID-19 TESTING

Monday 4/5 In order to be considered, all individuals must be Covid tested at a location TBD in the Tulsa, OK area on Monday 4/5.
FILM DATES
4/7 & 4/8 (may only be needed 1 day) If you and/or your family are selected to film the commercial AND you test negative on your Covid tests, you must be able to transport yourself to the filming location in Owasso, OK. All talent (age 2+) will be required to wear a mask on set when not filming. *Please do not submit if you are not 100% comfortable with the above*
More Project Casting Entertainment News:
How to Get Cast in Dwayne Johnson's 'Black Adam'
Black Adam (Movie) cast, casting calls, auditions, news, and more you should know. Join Project Casting to access jobs you can apply for right now! Dwayne Johnson will play the character Black Adam in the movie adaptation,...
Acting Tips for Beginners There is no easy way to become an actor. Today, we will shares these acting tips for beginners but we warn you, there is no shortcut for hard work and dedication...
'The Gray Man' Starring Ryan Gosling, Chris Evans is Now Casting
The Gray Man (Movie) Cast, casting calls, auditions, and news you should know. Netflix is spending millions on a new thriller movie, 'The Gray Man', starring Ryan Gosling and Chris Evans. According to reports, the movie's...