Warner Bros.' 'The Joker' Casting Call for Protestors
BERLIN - FEBRUARY 10: Actor Robert De Niro attends the premiere to promote the movie 'The Good Shepherd' during the 57th Berlin International Film Festival on February 10, 2007 in Berlin, Germany (Denis Makarenko / Shutterstock.com)
Casting directors are now casting actors, models, and talent to work on scenes filming on Sunday, September 30th in the Tri-State area.
Producers are seeking the following types:
NON UNION Men & Women, 18-50s age range, all ethnicities, to work in as a PROTESTER in a scene filming this Sunday 9/30.
About The Joker: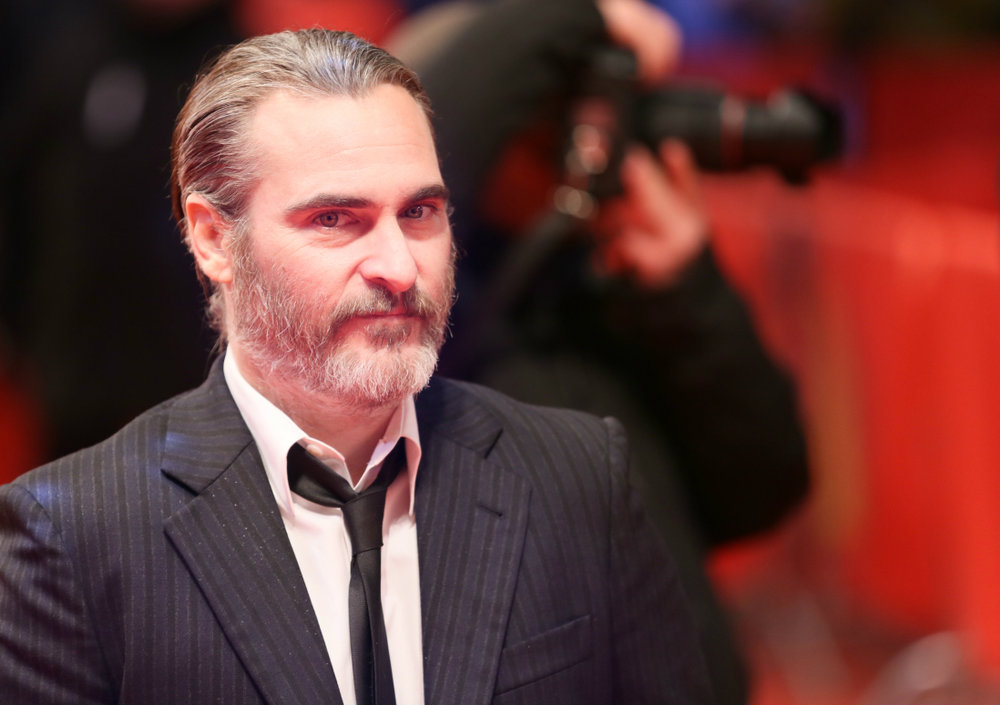 According to
Comicbook
.com, Warner Bros. is filming the upcoming
Joker
movie under the code-name "Romeo". According to reports, the upcoming feature film will center around the Joker as an '80s comedian, who turns to a life of crime after his stand-up career fails. The upcoming
Joker
movie will be executive produced by Martin Scorsese with Todd Phillips directing the project and Joaquin Phoenix starring in the movie. The movie also features Zazie Beetz, Joaquin Phoenix, and Robert De Niro.
How to audition?
To audition for a role in the upcoming
Joker
movie, check out the casting call breakdown below.
Joker Movie Casting Call
Grant Wilfley Casting is seeking the following for the new Todd Phillips Warner Bros. film titled "Romeo", starring Joaquin Phoenix: NON UNION Men & Women, 18-50s age range, all ethnicities, to work in as a PROTESTER in a scene filming this Sunday 9/30. Will be a NIGHT SHOOT on Sunday 9/30 (approx 2pm-4am).
MUST BE OK WITH RAIN/ GETTING WET & ATMOSPHERIC SMOKE. Some of you will be in masks and some of you will be in clown make-up. HAIR LENGTH IS IMPORTANT** This film is set in 1981 so we need men with a bit of length to their hair. Hair must be a bit over the ears in order to be the right length for the film. No shaved hair on sides & back, no hip present day haircuts, no 1950s haircuts, not too long hair either. Black men must have small- medium afros, no fades, line-ups or edging. No shaved heads! Men MAY be asked to be clean shaven, so must be comfortable with that. Wardrobe fittings will be Tuesday 9/25, Wednesday 9/26 in Brooklyn. In order to submit, email a current, clear photo/ selfie to
[email protected]
. Include a few photos please. In the subject line write FACEBOOK NU PROTESTER. Include name, union status, phone #, all sizes. IF YOU HAVE ALREADY BEEN CALLED/ FIT FOR THIS FILM, DO NOT SUBMIT!! MUST BE FROM THE TRI-STATE AREA!!
Please do not apply, if you are not local or if you do not fit the description.
What do you think? Discuss this story with fellow
Project Casting
fans on
pa href="https://www.facebook.com/projectcasting">
Facebook. On Twitter, follow us at @projectcasting.