Undercover Reality Show Nationwide Open Casting Call
UNDERCOVER REALITY SHOW CASTING!! NATIONWIDE! PAID OPPORTUNITY!! ANY AGE/ETHNICITY!
Do you have a secret and want to know how people would react? Do you have suspicions about people in your life? Your friend, your significant other, or even your kids or your boss? Do you just have questions in your life you want answering? Should I give my ex another chance? Should we buy that house? The Producers of Undercover Boss are starting a new show and they want to help people get answers and resolution.
Email Alex.schween@brightroadprods.com
 your story or fill out our questionnaire in the link mentioned to be considered. Please give us your full story of what mystery/problem you need solving and what it would mean to you to have it go away! Looking forward to your submissions!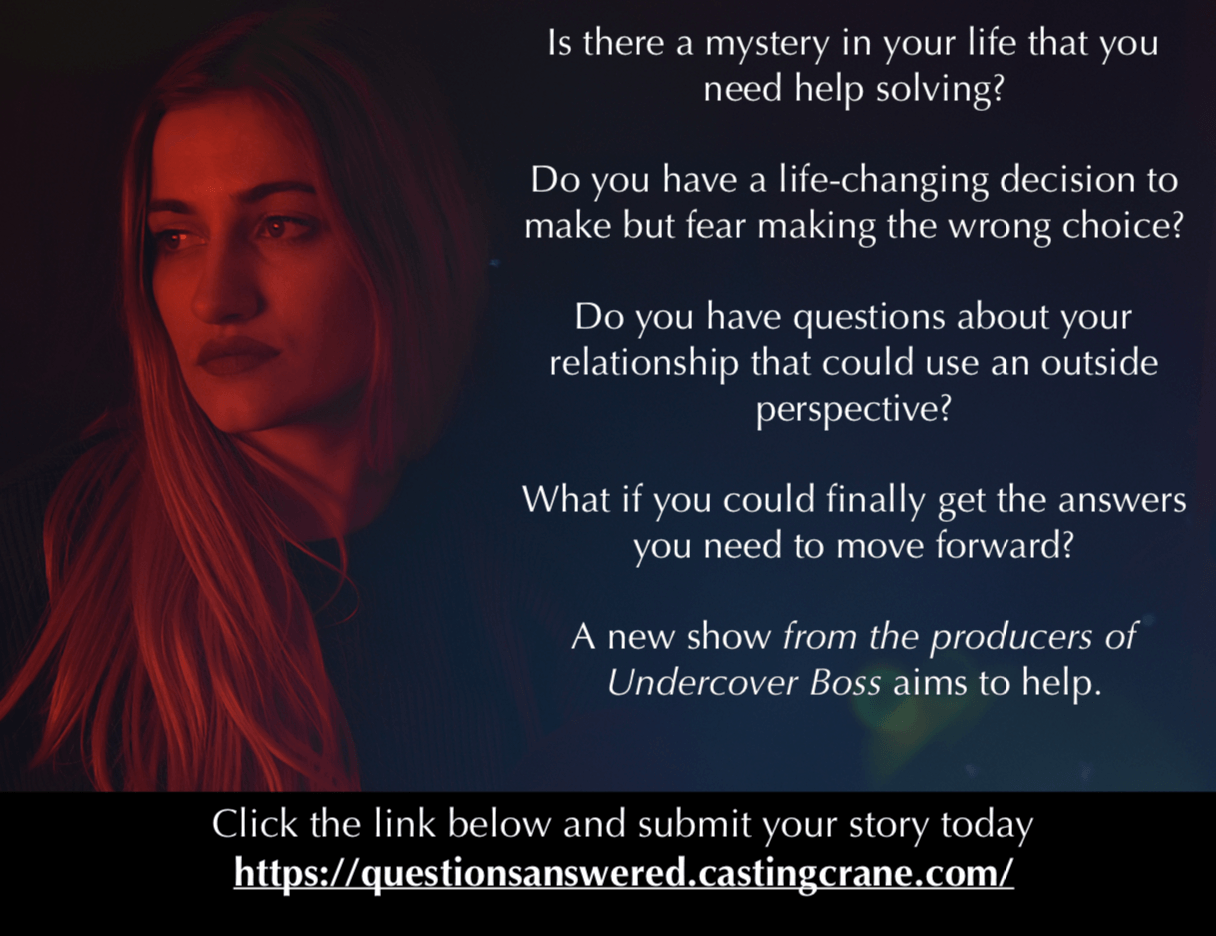 Related: How to Find Acting Auditions and Casting Calls
Please do not apply, if you are not local or if you do not fit the description.
What do you think? Discuss this story with other fans on Instagram @projectcasting