"The Art of Christmas" Principal Role Open Casting Call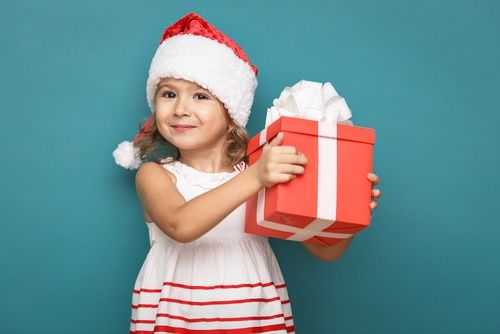 Unveiling "The Art of Christmas": Open casting call for a principal role in USA.
The holiday season is a time for joy, laughter, and heartwarming stories that unite people. As the festivities draw nearer, the upcoming production "The Art of Christmas" is set to captivate audiences with its enchanting tale of mystery, redemption, and the power of family bonds. Today, we are thrilled to announce an open casting call for the principal role of Kenny Fisk, an integral character in this immersive experience. Let's delve into the intriguing world of "The Art of Christmas" and explore the fascinating personality of Kenny.
Kenny Fisk, a young man aged 16-19, epitomizes confidence, charisma, and raw talent. With his tall stature and undeniable swagger, Kenny leaves a lasting impression wherever he goes. He is a prodigious basketball player, displaying exceptional skills on the court. However, there's more to Kenny than meets the eye. He is the son of Cunner, a man who lost the building that now houses the gallery after his family's bar, which had been a cherished community gathering spot for generations, was closed down.
Kenny finds himself entangled in the web of a compelling mystery surrounding a recent break-in at the gallery. As a prime suspect in the case, his loyalty toward his father becomes a driving force in his life. Determined to prove his father's innocence, Kenny begins a quest for truth, unearthing the hidden secrets within the gallery's walls.
"The Art of Christmas" beautifully weaves together themes of redemption and the importance of familial bonds. Kenny's journey is about forgiving his father and discovering his own strength and resilience. Through his struggles, he learns valuable life lessons, understanding that sometimes the truest form of art can be found in the unlikeliest places.
If you possess the essence of Kenny Fisk—his confidence, physical presence, and ability to bring depth and vulnerability to a character—then this open casting call is the perfect opportunity for you. We are looking for performers aged 16-19 who can embody the spirit and complexities of Kenny's character. Whether you are an aspiring actor or an established talent looking for a new challenge, we encourage you to audition for this principal role in "The Art of Christmas."
"The Art of Christmas" promises to be a breathtaking production that will transport audiences into a world of wonder, mystery, and holiday magic. The enigmatic protagonist Kenny Fisk presents a unique opportunity for a talented performer to bring his character to life. As the open casting call commences, we await the discovery of an exceptional individual who will embody Kenny's essence and take the audience on a transformative journey.
Don't miss this chance to be a part of something extraordinary. Step into the world of "The Art of Christmas" and become a catalyst for joy, hope, and the spirit of the holiday season. Audition for the principal role of Kenny Fisk today, and let your talent shine in this unforgettable tale of love, redemption, and the power of art.
How to apply?
Check out the casting call breakdown below to audition for a role in the upcoming production.
Join Project Casting to access jobs you can apply to right now.
"The Art of Christmas" Principal Role Open Casting Call
Seeking Performers To Audition For The Art Of Christmas
(Principal) Kenny Fisk Male 16-19
Black. Tall & full of swagger, Kenny is Cunner's son- A prime suspect in the gallery break-in case. This Basketball prodicy is defensive of his father, who lost the building the gallery now sits in after his family operated a bar out of it for generations.
Interested? Apply Now!
You deserve to get discovered. Find more jobs, networking opportunities, and resources on Project Casting.