"Riverdale" Spinoff, "Katy Keene" NYC Casting Call for Bartenders
Camila Mendes, Lili Reinhart and Cole Sprouse speaking at the 2018 San Diego Comic Con International, for "Riverdale", at the San Diego Convention Center in San Diego, California. (Gage Skidmore via Flickr / Creative Commons License)
Grant Wilfley Casting is looking for talent to play a featured bartender for the pilot "Katy Keene". Producers are looking for a Caucasian man in his 20s with blonde/bleached curly hair. Filming will shoot on Monday, March 25th in New York City.
About Katy Keene: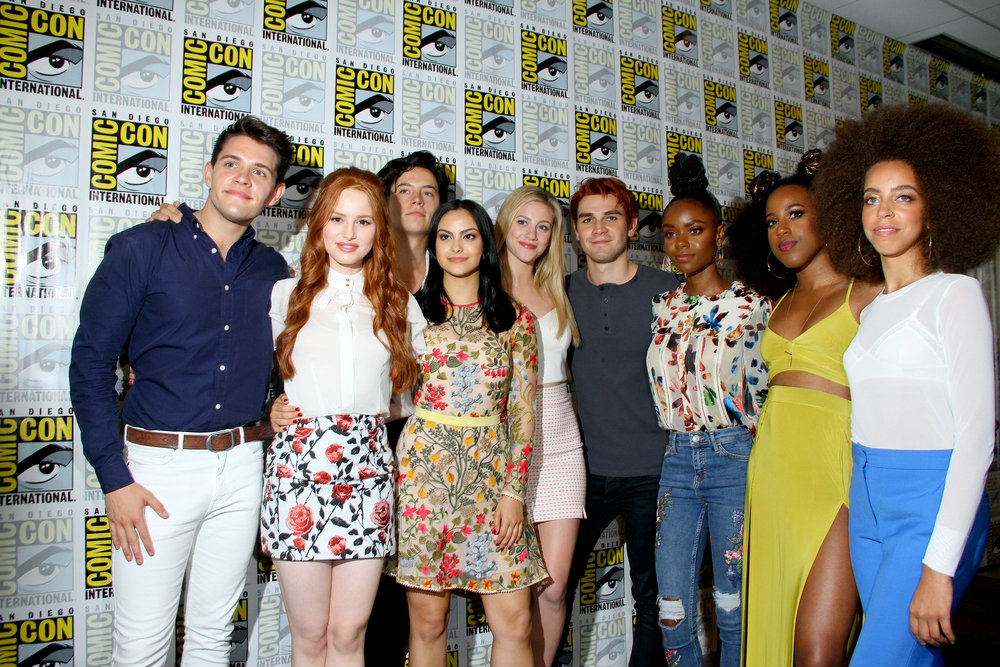 According to
Deadline
, Katy Kene is written by Aguirre-Sacasa and Michael Grassi and directed by Maggie Kiley. "
Katy Keene
centers around the lives and loves of four iconic Archie Comics characters — including fashion legend-to-be Katy Keene and singer-songwriter Josie McCoy. — as they chase their twentysomething dreams in New York City. The musical dramedy chronicles the origins and struggles of four aspiring artists trying to make it on Broadway, on the runway and in the recording studio."
How to apply:
GWCI is seeking SAG-AFTRA / NON-UNION young/hip Troye Sivan lookalike type to portray Featured Bartender for the pilot KATY KEENE. Seeking Caucasian man in his 20s with blonde/bleached curly hair. Works Monday 3/25 in the NYC area. Must have valid US issued ID to work and have full day availability in NYC area. Please email
[email protected]
with the subject line marked "FB BARTENDER" and provide the following info in the body of your email: -Full name -Confirm if you are a SAG member or Non-Union -Phone number -Confirm you have full day availability for Monday 3/25 -Height and weight -What form of US issued ID you can provide for your I9 -Note if you have any visible tattoos / wear -Multiple selfies to show your current look
Related: How to Find Acting Auditions and Casting Calls
Please do not apply, if you are not local or if you do not fit the description.
What do you think? Discuss this story with other fans on Instagram
@projectcasting