'Rampage' Atlanta Casting Call for Black Ops Soldiers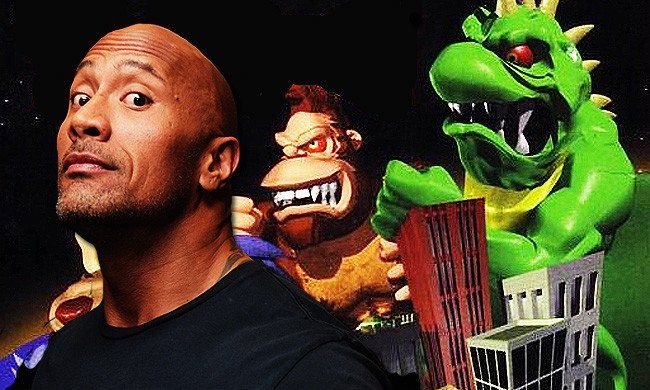 Dwayne Johnson's new movie Rampage is now casting black ops soldiers in Atlanta, Georgia.
Casting directors are looking for military men and women to work on a scene filming on Friday, May 12 in Atlanta. Fittings are scheduled for next Wednesday, May, 3rd in the Atlanta/Doraville area.
Producers are looking for extras to be covert black ops military types. Talents must have military training or other related training to work on the scene. Casting directors are looking for talents between the ages of 18 to 30 and are physically fit.
Deadline reports that Rampage will be directed by Brad Peyton and star Dwayne Johnson. Details surrounding the plot of Rampage have not been released. But, the movie is based on the hit 1980s video game Rampage. Rampage is a 1986 arcade game where players control one of three giant monsters trying to rack up points by destroying cities while avoiding being shot at by tanks and helicopters.
To audition for a role in Rampage, check out the casting call breakdown below.
Rampage Casting Call
For "R19 " - MILITARY MEN and WOMEN- higher pay rate!! . Working FRI 5/12 *** AT NIGHT *** in KENNESAW Fitting next WED 5/3 in Atlanta/Doraville. . Submissions needed in the next few days for photo presentation to the director! CASTING for MEN and WOMEN to be MILITARY "covert black ops" types!! MUST either have MILITARY TRAINING or other related training (that lends to the same skills and fitness of being military ... extensive martial arts, weapons training, etc...) - Ages 18 to 30 only - ALL ethnicities - physically fit men and women - Men must be clean shaven , and short hair, with likely hair cut to be done on the day of filming or at the fitting- military cut! - Women must have hair that can be pulled back off the face or short hair. . NOTE: you cannot be someone we have used as a mercenary or already booked for future work in our other military scene! IMPORTANT NOTES FITTINGS - next WED 5/3 (in Atlanta/Doraville) . WORKING - FRI 5/12, NIGHT SHOOT (sundown to sunup!!) Filming in Kennesaw . Pay rate - $125 for 8 hrs with OT after that Fitting pays 1/4 check ($31.25) PLEASE SUBMIT TO:
[email protected]
and put "MILITARY NIGHT" PLEASE INCLUDE THE FOLLOWING PHOTOS: CURRENT, CLEAR, PHOTOS !!! (one of from shoulders up and one from the knees up) A photo of you in uniform, IF you have one, is ideal to sell the look to the director...clear, in good light, etc... Then please List the following: First and Last NAME PHONE NUMBER (s) CITY & STATE where you live (where you will be coming from!) Email address AGE Height Weight Sizes: Men: Jacket/coat, collar, sleeve, waist, inseam, shoe Women: Dress size, pants size, bust/bra, waist, shoe -AND- you MUST LIST YOUR EXPERIENCE swith MILITARY, or other related experience that you have, that will give you the same presence to portray military! You MUST be LOCAL to the GREATER ATLANTA, GEORGIA AREA (or willing to work as a local hire)
What do you think? Discuss this story with fellow
Project Casting
fans on
Facebook
. On Twitter, follow us at @projectcasting.
If you are not local and/or do not fit the description, do not apply