Lin-Manuel Miranda's 'Hamilton' Open Call for Dancers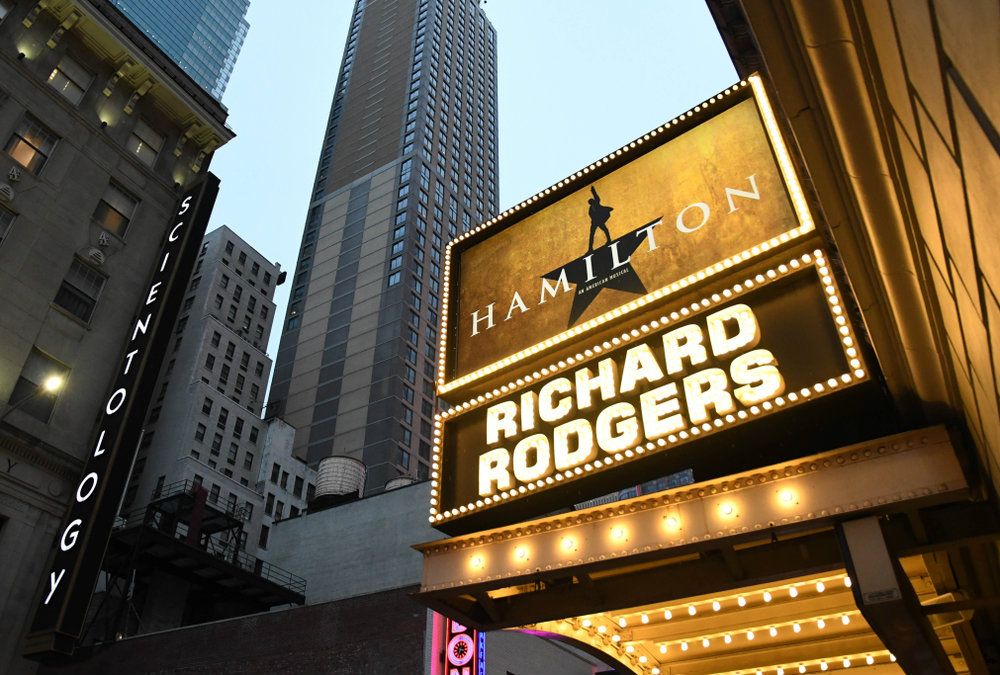 MANHATTAN, NEW YORK CITY/USA - NOVEMBER 12, 2016: The marquee of Hamilton, An American Musical, which is playing at the Richard Rogers Theater. (Joseph M. Arseneau / Shutterstock.com)
Lin-Manuel Miranda's "New York City with an open casting call.
Hamilton is now casting dancers and will be holding dance auditions in New York. Casting directors are looking for male dancers with extensive training in all areas of dance. Producers are looking for a talent age range of 20 to 30, who sing very well for the currently running Broadway and touring productions of Hamilton.
The open call will take place:
Tuesday, June 18th, 2019 from 10am to 2pm
@Pearl Studios, 519 8th Avenue, 12th FL
Sign-in starts at 9:30am
Must be in line to sign in by 10:30AM
1. Bring a picture and resume stapled together.

2. Be prepared to dance with sneakers

3. Callbacks will be on Thursday 6/20 and Friday 6/21
SUBMIT A VIDEO AUDITION
We are seeking excellent performers for our current Broadway company and upcoming National Tours.
If you are an extremely skilled rapper, singer and actor, and are interested in being considered for our show, please send an email to:
Please include the following in your email:
A video via an unlisted YouTube link or Vimeo that includes: a brief (under 1 minute) pop/rock song that shows your vocal range and a brief rap (under 1 minute) that shows your skill level. Please have a piano accompany you.

A current picture and resume that includes your height and weight

Your location, contact information (cell phone # and email address) and your date of birth (if under 18)
About Hamilton:
Hamilton: An American Musical is a musical about the life of American Founding Father Alexander Hamilton, with music, lyrics, and book by Lin-Manuel Miranda.
The show features hip-hop music and a diverse cast to re-tell the story of America's founding in a modern way. The critically acclaimed musical has racked up numerous awards, including twelve Tonys, the Pulitzer Prize for drama and a Grammy.
Related: How to Find Acting Auditions and Casting Calls
Please do not apply, if you are not local or if you do not fit the description.
What do you think? Discuss this story with other fans on Instagram @projectcasting