Lakeith Stanfield's 'Judas and the Black Messiah' Casting Call for New Talent
LOS ANGELES - JUN 08: Brian Tyree Henry, Zazie Beetz, Donald Glover and Lakeith Stanfield arrives to the "Atlanta" Robbin Season FYC Event on June 8, 2018 in Hollywood, CA (Editorial credit: DFree / Shutterstock.com)
Casting directors are now hiring actors, models, and talent to work on November 21st and November 22nd in Cleveland, Ohio.
Producers are seeking the following types:
--Cee-lo/Craps players (Must be African American male, 18+) - MUST INCLUDE ACTUAL GAMBLING EXPERIENCE AND HAVE KNOWLEDGE ON HOW TO PLAY THESE GAMES - list experience below
--Deli Workers (Must be African American males 18+)
--Deli Round Up Men (African American males 50+)
--Deli Customers (African American or Hispanic, males or females, 18+)
About "Judas and the Black Messiah":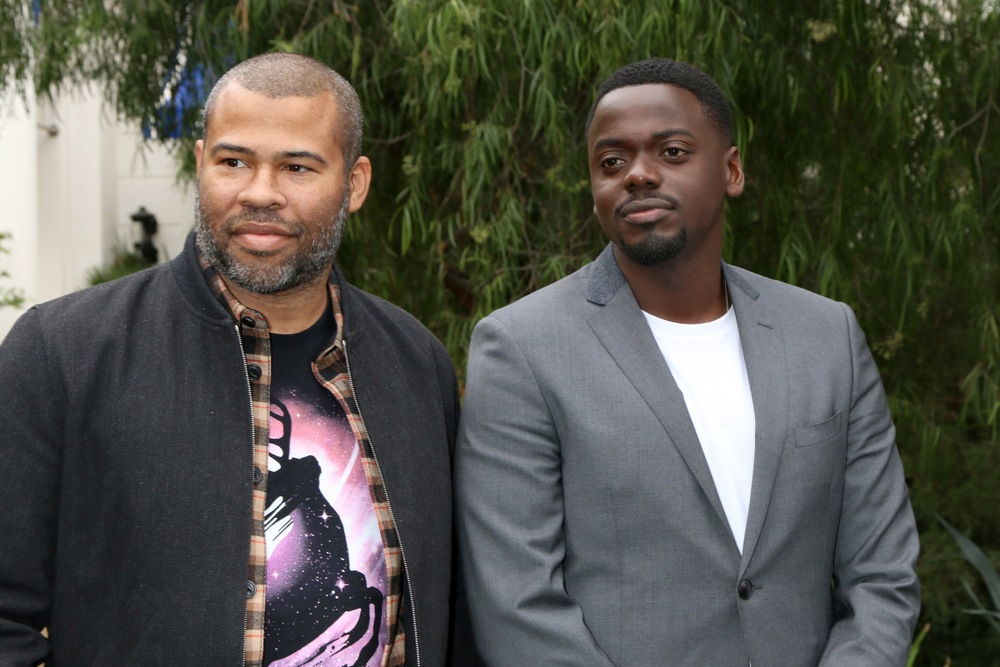 The film titled JUDAS & THE BLACK MESSIAH (formerly JESUS WAS MY HOMEBOY) is preparing to shoot in Cleveland this fall. Daniel Kaluuya and his 
Get Out
 co-star 
Lakeith Stanfield
 to star in 
Jesus Was My Homeboy
, a production that tells the true story of Fred Hampton, a Black Panther revolutionary, and activist who was assassinated in 1969. Daniel Kaluuya will play Fred Hampton, an Illinois-born honors student who was active in the NAACP, brokered a non-aggression pact between two of Chicago's gangs, coined the phrase "rainbow coalition," and rose to prominence in the Black Panther Party on both the state and national level. Hampton was assassinated by the FBI and the Chicago Police Department at age 21 during a raid on his apartment.
Lakeith Stanfield
 will play William O'Neal, a car thief who had his charges dropped by becoming an FBI informant who worked his way into the Black Panthers, eventually becoming Hampton's bodyguard and turning over a detailed layout of Hampton's apartment to the authorities, which ultimately contributed to Hampton's assassination. This film is said to "look at the rise and death of Hampton through O'Neal's perspective."
How to apply:
Angelaboehmcasting is in need of the following extras for a deli shop scene on November 21st and November 22nd in the Cleveland area for "Untitled Fred Hampton Project". Please follow directions exactly as written or your submission will be deleted. Note: Please do not submit if you have already filmed on this project. These scenes require fresh faces. If you have not been selected for past scenes, here's your chance to try again! --Rate: $10/hr with a guarantee of 8 hours paid --Must be fully available November 21st AND November 22nd with no conflicts --Must be available Tuesday the 19th or Wednesday the 20th for a wardrobe fitting in downtown Cleveland (There are no exceptions - no fittings on set) --Must follow all submission instructions below to be considered Roles: --Cee-lo/Craps players (Must be African American male, 18+) - MUST INCLUDE ACTUAL GAMBLING EXPERIENCE AND HAVE KNOWLEDGE ON HOW TO PLAY THESE GAMES - list experience below --Deli Workers (Must be African American males 18+) --Deli Round Up Men (African American males 50+) --Deli Customers (African American or Hispanic, males or females, 18+) Please put which roles you are applying for in the subject of the email (Ex: "Deli worker and deli customer" or "craps player") Email:
[email protected]
Subject: Please see instructions above Include: --Full Name --Phone number --Height --City you reside --2-3 photos of yourself only, clear photos with no filters, hats or sunglasses - must be current photo - cell phone pictures as long as they are clear are GREAT! --Experience listed if you are applying for the Cee-lo or Craps Player role