Johnny Depp was Nearly Fired from 'Pirates of the Caribbean' for Acting "Drunk" or "Gay"
Johnny Depp was nearly fired from Pirates of the Caribbean for appearing "drunk" or "gay" while acting out scenes as Captain Jack.
After four feature films and an upcoming fifth production in the 
Pirates of the Caribbean 
franchise, there is no denying that Johnny Depp is the driving creative force behind the hit Disney series and without him 
Pirates of the Caribbean 
would have probably flopped in the box office.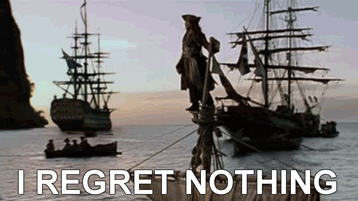 But in a recent interview, it was revealed Disney was not that sure that Johnny Depp was the right actor the job.
During the AFI Fest 2015, Johnny Depp recalled that Disney executives were initially confused by Depp's portrayal of Sparrow, which was partially based off the 18th century pirates and modern day rock stars and questioned if Johnny Depp should be allowed to remain as the star in the movie, or be fired.
Johnny Depp recalled the story:
"They wanted to fire me. I remember it trickled back to me that [former Diseny CEO> Michael Eisner went on some sort of vent about how, "Goddamnit, Johnny Depp's ruining the film. What is it? What is that thing? Is it drunk? Is it gay?" So I fully expected to be fired."
But it was how Johnny Depp responded that really shows why Johnny Depp is an A-list actor. Depp responded by saying, "Well, didn't you know that all my characters are gay?"
It was after that comment that Johnny Depp admitted he "was really expecting to be fired," but surprisingly he wasn't.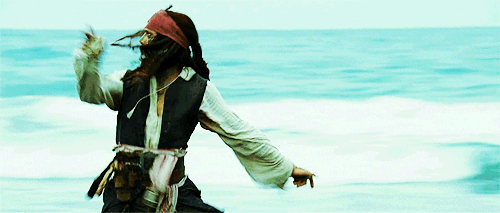 After the actor told Disney to trust his acting decision and method for the character of Jack Sparrow, Disney did the right thing and left Johnny Depp to do his own thing and act however he saw fit and it worked. Johnny Depp's portrayal of Captain Jack Sparrow not only landed him a nomination for the Academy Award for Best Actor in 2004, but he has also earned $3.7 billion for Disney. Production for the fifth film in the 
Pirates of the Caribbean
franchise,
 Pirates of the Caribbean: Dead Men Tell No Tales. 
Johnny Depp will reprise his iconic role, as will Geoffrey Rush, and Orlando Bloom. According to reports, the movie is currently in early stages of editing and post production.
Recent Johnny Depp news:
What do you think of Johnny Depp's story? Share with us your thoughts in the comments below!