'Hamilton' Virtual Open Casting Call for Lead Roles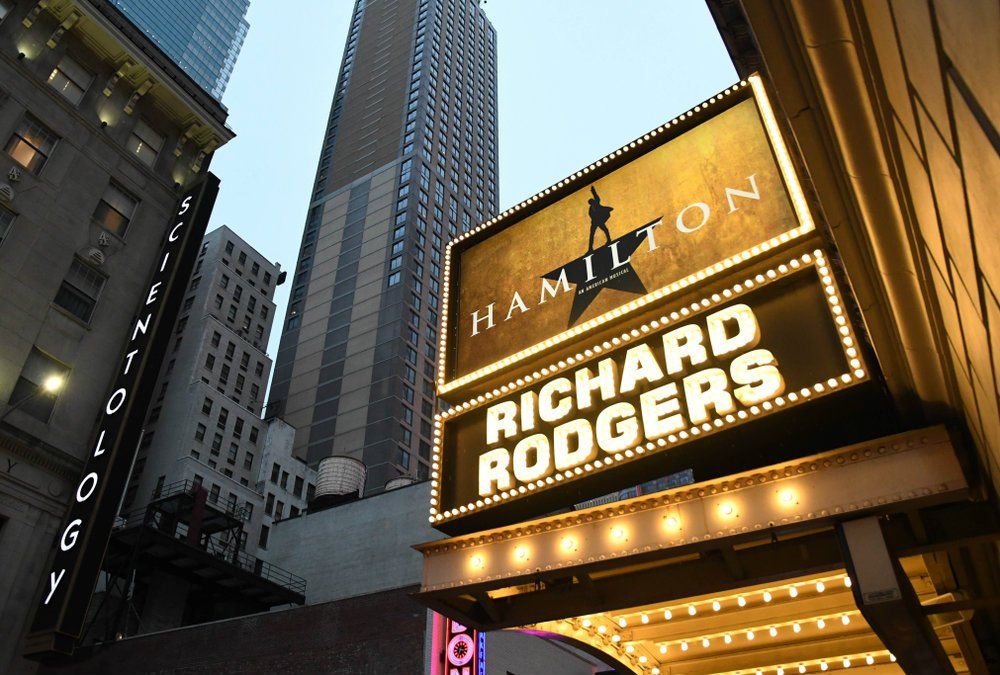 MANHATTAN, NEW YORK CITY/USA - NOVEMBER 12, 2016: The marquee of Hamilton, An American Musical, which is playing at the Richard Rogers Theater. (Joseph M. Arseneau / Shutterstock.com)
Hamilton is now casting rappers, singers and actors.
Casting directors are now casting actors, models, and talent to work on the hit Broadway musical Hamilton.
Producers are seeking the following types:
Seeking skilled rappers, singers and actors for the Broadway company, London company, and upcoming National Tours for the hit Broadway show 'Hamilton'.
About Hamilton:
Hamilton: An American Musical is a musical about the life of American Founding Father Alexander Hamilton, with music, lyrics, and a book by Lin-Manuel Miranda. The show features hip-hop music and a diverse cast to re-tell the story of America's founding in a modern way. The critically acclaimed musical has racked up numerous awards, including twelve Tonys, the Pulitzer Prize for drama, and a Grammy.
Hamilton is a rap musical by Lin-Manuel Miranda. The musical centers around the story of American Founding Father Alexander Hamilton. Miranda said he was inspired after reading the 2004 biography Alexander Hamilton by Ron Chernow. The show features heavily from rap, pop, soul, and traditional showtimes. What made the show different lies in the casting, which features non-white actors as the Founding Fathers and other historical figures.
Hamilton received critical acclaim. It premiered Off-Broadway on February 17, 2015, at the Public Theater, with Miranda playing the role of Alexander Hamilton, where its several month-engagement sold out. The musical then moved to the Richard Rodgers Theater on Broadway, opening on August 6, 2015, where it received positive reviews and high box office sales. At the 70th Tony Awards, Hamilton received a record-breaking 16 nominations and 11 awards, including Best Musical. In 2016, it received the Pulitzer Prize for Drama.
To audition for a role in the upcoming Hamilton auditions, check out the casting call breakdown below.
Hamilton Open Casting Call
HAMILTON is holding A NATIONWIDE VIRTUAL SEARCH for future replacements NOW!
Seeking exceptional singers/rappers, for the currently running Broadway, Los Angeles and touring productions of HAMILTON
Equity and non-equity performers age 18+ of all ethnicities, all genders, and all bodies, encouraged to submit. We want to see you!
More Project Casting Entertainment Jobs:
Now Casting: 'The Son' Starring Hugh Jackman Principal Speaking Role
The Son starring Hugh Jackman is now casting a principal speaking role. Casting directors are now casting actors, models, and talent to work on scenes filming this September in the United Kingdom. Producers are looking for the...
Now Casting: NBC's 'Ordinary Joe' Casting Calls in Atlanta
NBC's Ordinary Joe is now casting and hiring in Atlanta, Georgia. NBC casting directors are looking for actors, models, and talent to work ons scenes filming this summer 2021 in Atlanta, Georgia Producers are seeking the...
How To Get Cast on 'Chicago Fire' Season 10
Chicago Fire Season 10 - Find casting calls, auditions, and news. Chicago Fire is an action-drama series created by Michael Brand and Derek Haas — Dick Wolf serves as an executive producer. It is the first...