Commercial Casting Call for Soldiers (Pay is $366/Day)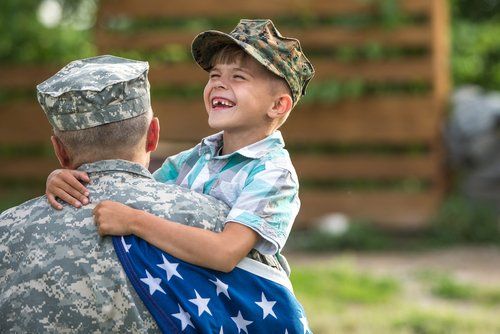 An upcoming commercial is now casting soldiers in Charleston, South Carolina.
TW Casting is now casting talent to work on commercial filming in Charleston, South Carolina. Producers are seeking talent to work on scenes filming on March 25th and March 27th. Casting directors are looking for people to play soldiers and talent should be local to Charleston, South Carolina.
How to apply:
SAG-RATE COMMERCIAL/SHORT- CHARLESTON, SC: LOOKING FOR THE FOLLOWING EXTRAS. SPECIFIC FILMING DATE IS STILL TBD BUT IT WILL BE BETWEEN MONDAY, MARCH 25TH AND WEDNESDAY, MARCH 27TH! PAY RATE IS $366/8hrs. **Those submitting must be available all dates since the specific dates are still TBD. Roles will be confirmed later this week once we know filming date as well as costume sizes, this is a DIRECTOR PICTURE PICK EXTRAS ROLE** ________________ SOLDIER/SERGEANT: Males and females, all ethnicities, ages 20s-50s. Those submitting should be in extremely good physical condition and feel comfortable on an obstacle course which entails ropes! All men must have a hair style which is in regulation. **We prefer is those submitting have real experience in the military or real experience with difficult obstacle courses** SUBJECT LINE: SOLDIER/SERGEANT 3/25-3/27 ________________ RUSSIAN SOLDIER: Caucasian males, ages 25-35, those submitting MUST be in good physical condition (active military style physical condition.) SUBJECT LINE: RUSSIAN SOLDIER 3/25-3/27 ________________ Pay rate is a GUARANTEED $366 for 8hrs and time and a half for every hour that exceeds the 8th. Call time could be early morning and filming days can last up to 10+ hours so please come prepared. Those submitting must be able to work AS LOCAL TO CHARLESTON, SC AREA!!! If interested email
[email protected]
Subject Line: Please list the role you are submitting for Your email should include the following: Two recent photos (a body and head shot - may be taken with phone), Name, Contact Number, Age, Location (City, State), Height, Weight, Shirt Size, Pant Size, Jacket Size (if applicable), Dress Size (if applicable,) Shoe Size, AND a Description of any tattoos or piercings.
Related: How to Find Acting Auditions and Casting Calls
Please do not apply, if you are not local or if you do not fit the description.
What do you think? Discuss this story with other fans on Instagram 
@projectcasting