'Black Panther 2: Wakanda Forever' is Now Casting in Atlanta
Yara Shahidi at the World premiere of Marvel's 'Black Panther' held at the El Capitan Theatre in Hollywood, USA on January 29, 2018. (Tinseltown / Shutterstock.com)
Black Panther 2 cast, casting calls, release date, and news you should know.
Join Project Casting to access jobs you can apply for right now!
Black Panther 2 is set to start filming in 2021 and will continue to make filmmaking history.
Black Panther was a huge success with critics and in the box office, which means that there is going to be a second Black Panther movie. It is scheduled for release on May 16, 2022. The cast has been released but no director has been announced yet. Marvel hasn't given away much information about the plot yet. There are some rumors that the Black Panther sequel will be based on 'Avengers vs. X-Men'. The first movie made over one billion dollars in box office sales, so fans are excited to see what Marvel has planned for the follow-up.
Casting directors are now casting, actors, models, and talent to work on scenes filming in Atlanta, Georgia starting this August 2021.
Producers are seeking and hiring the following types:
Background Actors
Photo Doubles
Stand-ins
Black Panther 2 cast: Who is in the new Black Panther movie?
According to The Hollywood Reporter, Letitia Wright, Lupita Nyong'o, Winston Duke, and Angela Bassett are all expected to reprise their roles in the sequel as Shuri, Nakia, M'Baku, and Ramonda, respectively.
Wright is reportedly set to "take on a more prominent role" in Black Panther 2. Meanwhile, Narcos: Mexico star Tenoch Huerta is in talks to play one of the villains. It is not clear if Danai Gurira and Daniel Kaluuya will return as Okoye and W'Kabi, respectively, but Martin Freeman previously expected to be back as CIA agent Everett Ross.
Marvel has not commented on any of the reported castings. But, during Disney Investor Day in December 2020, it was confirmed the sequel would explore "all of the rich and varied characters" from the first movie.
Michael B. Jordan's intense character could also return, potentially in flashbacks.
Black Panther 2 release date: When is Black Panther 2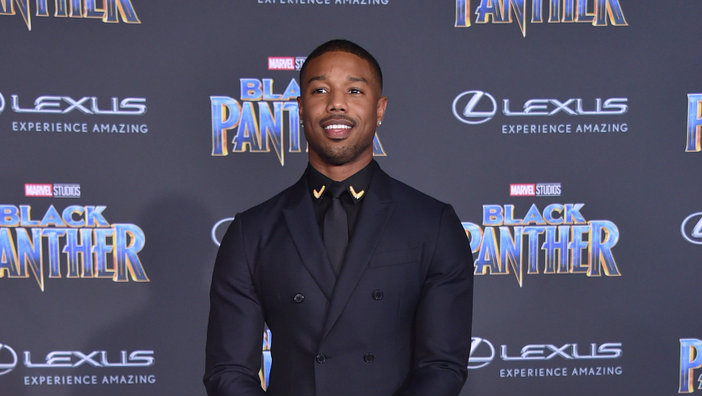 LOS ANGELES - JAN 29: Michael B. Jordan arrives for the 'Black Panther' World Premiere on January 29, 2018, in Hollywood, CA (DFree / Shutterstock.com)
Black Panther 2 was scheduled for July 8, 2022. According to The Hollywood Reporter, filming will now start on the sequel in Atlanta in July 2021 for upwards of six months. That was reported before the release date delay, so it's unclear if that's still the case.
There are currently four Marvel movies scheduled for release in 2022, including Doctor Strange in the Multiverse of Madness (March 25), Thor: Love and Thunder (May 6), and Captain Marvel 2 (November 11).
What is Black Panther 2 about?
Ryan Cooler said he wanted to explore what T'Challa would be like as king, especially given how different the character is compared to comic books.
He said: "I'd be really interested to see, you know, what kind of king he is with experience and how that affects his performance in the stories."
Kevin Feige hinted that he wanted to explore more of Wakandan history in the sequel, which could mean a prequel instead of a sequel.
"Towards the end of the movie, T'Challa retakes the herb and encounters his father, where he's like, 'Hey, man. We've screwed up, and I want to change it'," he told Entertainment Weekly.
"There's that moment where all of the ancestors come behind T'Chaka. We would joke and go, 'I want to see… what's their story? What's that story? Who was Bashenga, the first king of Wakanda? Who's that third to the left, behind T'Chaka? What was their story in Wakanda in 1938? That would be cool'.
"It all starts as conversations like that. The more audiences want to see these stories, the more opportunities we have to explore different places and time."
Black Panther 2 Casting Calls & Acting Auditions: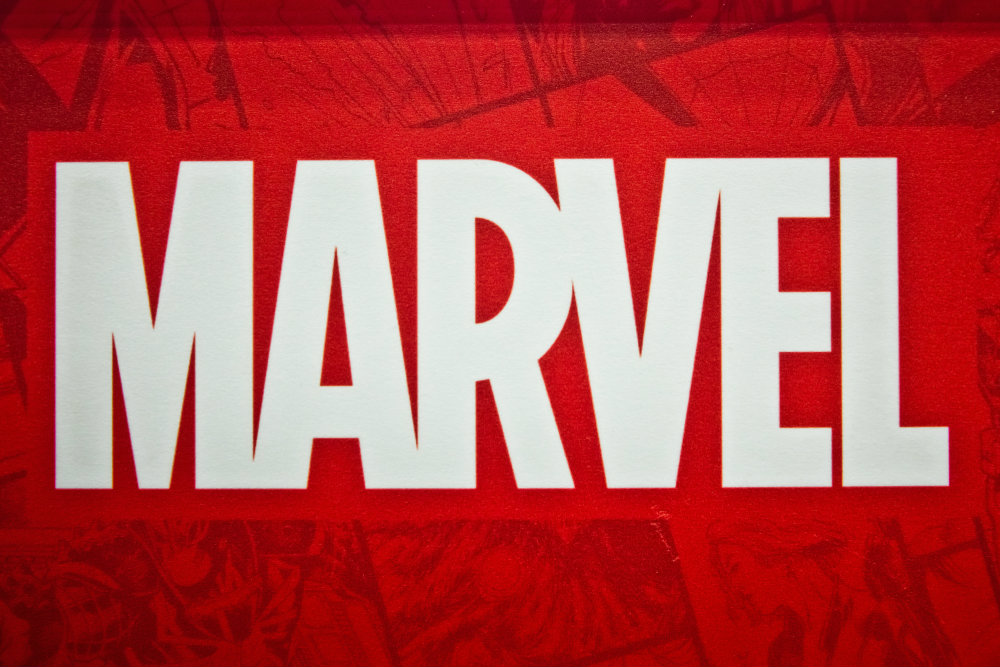 Moscow, Russia - March 2018: Marvel logo sign printed on a banner. Marvel Comics Group is a publisher of American comic books and related media (Ekaterina Kupeeva / Shutterstock.com)
The Marvel Cinematic Universe is continuing to expand. According to POC Culture, Marvel Studios is currently casting two people to play Mayan characters in a production that is supposed to start filming soon. However, the website does not say which project it is. However, according to Murphy's Multiverse, it has been hypothesized to be Black Panther 2, since the production start is lining up with the timing of casting and the film's projected start date.
The two characters are a female named Zyanya and a male character named "Cadmael." Zyanya is described as a warrior, and the character casting call suggests the actress has a strong background in dance and fighting. Cadmael character breakdown means casting directors are looking for someone at least 6 feet tall, and the character is described as both healthy and loyal. In addition to people of Mayan descent, producers are open to North and South American descent people.
It's important to note that there are no such characters with these two names in the comics books, so that these characters may be just codenames. Given that there aren't too many Mayan characters in the comics, it could be new characters altogether.
If these characters show up in the Black Panther sequel, it would be interesting to see how they are connected to Wakanda.
Black Panther 2 Speaking Role Casting Information
Sarah Finn Casting is the casting director behind a majority of all Marvel movies. Sarah Finn was the casting director behind The Avengers, Guardians of the Galaxy, Iron Man, Iron Man 3 and most recently, Captain America: Civil War. Sarah Finn Casting was recently at the 30th Annual Artios Award in Los Angeles and Marvel's lead casting director shared what she looks for in an actor before every audition. It's called "star quality." For production, this big, casting directors are contacting talent through talent agencies. If you are interested in a speaking role in the upcoming movie contact your talent agent for an audition. If you do not have an agent, check out our guide to landing an acting agent here.
Black Panther 2 Casting Calls
'Black Panther: Wakanda Forever' (Hispanic Villagers)
"Black Panther: Wakanda Forever"
HISPANIC VILLAGERS for a traditional Mexican village scene
Works next FRI 10/1 in Fairburn,
(but fittings are early next week)
Men & Women ages 18 to 65
Elder Men & Women ages 65 to 85
Kids ages 6 to 8 yrs old
NEW POST for "BLACK PANTHER: WAKANDA FOREVER"
Casting for 2 SCUBA DIVERS with COMPLETE SCUBA GEAR/EQUIPMENT to be divers at a crime scene (not IN the water, but nearby the crime scene as if getting ready to go in)... but MUST HAVE COMPLETE SCUBA GEAR
Works this WED 8/25 in Norcross
Covid testing tomorrow, TUES 8/24
NEW POST for "BLACK PANTHER: WAKANDA FOREVER"
We are casting for 2 different scenes that work next week and one starts FITTING this week!
CRIME SCENE TYPES (Police and Fed/CIA)
- works Wed 8/25 in Norcross and fittings start this week)
- NEW FACES ONLY
AND BUSINESS and SECURITY TYPES
- works Thurs 8/26 in Atlanta and fittings are next week but will be booked early!
- NEW FACES ONLY
More Project Casting Entertainment News:
Marvel is Developing a Killmonger 'Black Panther' Spinoff (Report)
Marvel is reportedly working on a Killmonger Black Panther spinoff. According to reports, Marvel Studios is planning on doing more villain movies, and one idea being discussed right now traces the journey of Erik Stevens...
Marvel Actor Reveals The Secret Auditioning Process for 'Black Panther', Star Wars
Actor Winston Duke reveals how he auditioned for Black Panther and Star Wars Winston Duke arguably has gone famous nearly overnight. He has appeared in some of the biggest films this year including Black Panther. Even for those...
Michael B. Jordan Says He Needed Therapy After "Black Panther"
opened up about being the villain in "Black Panther" had on his mental health. Jordan revealed he sought professional help after filming had finished. "I went to therapy, I started talking to people, starting unpacking...