'Better Call Saul' Casting Call for People with Crazy Hair Styles
LOS ANGELES - SEP 18: Bob Odenkirk, Naomi Odenkirk at the 2016 Primetime Emmy Awards - Arrivals at the Microsoft Theater on September 18, 2016 in Los Angeles, CA - Image (Kathy Hutchins / Shutterstock.com)
AMC's "Better Call Saul" season 5 is now hiring actors with crazy hairstyles in Albuquerque, New Mexico
Casting directors are now casting actors, models, and talent to work on scenes filming between August 26th through September 17th in Albuquerque, New Mexico.
Producers are seeking the following types:
PEOPLE WITH CRAZY HAIR COLORS OR HAIR STYLES INTERESTING FACES AGE RANGE 20 - 50 YEARS OLD
About "Better Caul Saul":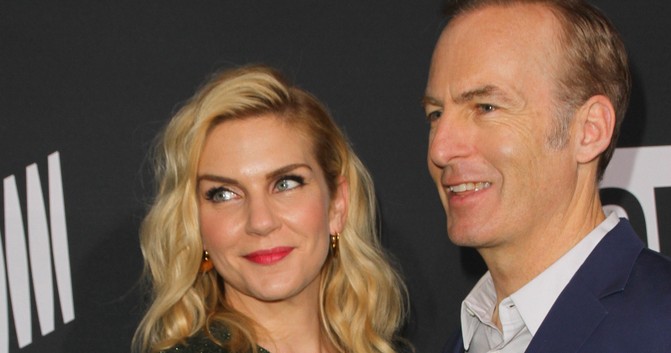 In Season 4, Chuck's death catalyzes Jimmy McGill's transformation into Saul Goodman. In the wake of his loss, Jimmy takes steps into the criminal world that will put his future as a lawyer — and his relationship with Kim — in jeopardy. Chuck's death deeply affects former colleagues Howard and Kim as well, putting the two of them once again on opposite sides of a battle sparked by the Brothers McGill. Meanwhile, Mike Ehrmantraut takes a more active role as Madrigal Electromotive's newest (and most thorough) security consultant. It's a volatile time to be in Gus Fring's employ, as Hector's collapse sends shock waves throughout the Albuquerque underworld and throws the cartel into chaos — tearing apart both Gus and Nacho's well-laid plans. While Gus changes course, Nacho finds himself in the crosshairs of deadly forces. (
via
)
How to apply:
BACKGROUND – TV SERIES PEOPLE WITH CRAZY HAIR COLORS OR HAIR STYLES INTERESTING FACES AGE RANGE 20 - 50 YEARS OLD DO NOT have a date Scheduled to Film Yet One day only between Mon 26 Aug – Tues 17 Sept Filming in ABQ Paid Background Rate If you are interested in being on the show pls submit your information. Your Name Cell CURRENT PHOTO OF YOU - We need clear, in daylight & just you in the photo (no distant shots NO HATS, NO SUNGLASSES OR FILTERS in photo pls) PICTURE MUST BE FULL HEADSHOT (Will not be printing out photos with top of head chopped off or any blurry, dark photos) Age/Age Range – You can either put for example your Age 33 or Age Range 30s Height Weight Sizes - Shirt, Pants & Shoes Availability Location (WHERE YOU LIVE) - only need city, eg Albuquerque, Santa Fe, Los Lunas, etc Pls make sure you include all the information requested. PLS DO NOT CALL OR TEXT US. PLS SUBMIT AN EMAIL. Pls email all the above information to
[email protected]
PLS MAKE SURE YOU SPELL EMAIL ADDRESS CORRECTLY IE THERE IS AN 'S' ON EXTRAS In the Subject Line SPECIALTY Thanks
Related: How to Find Acting Auditions and Casting Calls
Please do not apply, if you are not local or if you do not fit the description.
What do you think? Discuss this story with other fans on Instagram 
@projectcasting