'Allegiant Part 2' Atlanta Casting Call for DIVERGENT Factions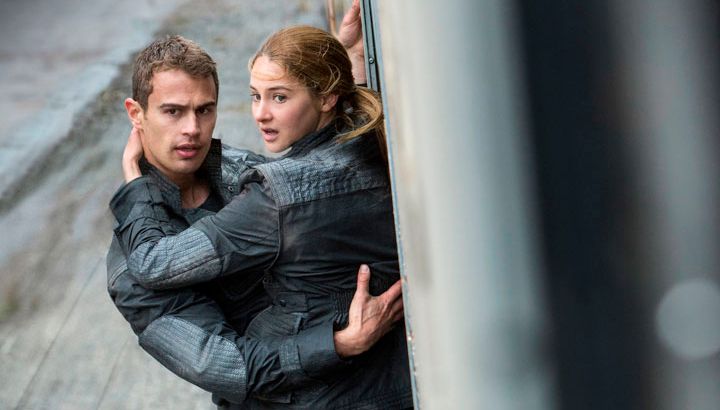 Divergent sequel, Allegiant Part 2 is now looking for extras to play hippies and farmers in Atlanta, Georgia.
CL Casting, the official casting director behind
Divergent: Allegiant Part 2,
is looking for new background extras to play hippie and farmer types in the new
Divergent
movie. Producers are looking for girls with long natural hippie hair and guys with long beards. Producers are also looking for African American women with natural hair.
Divergent is also looking for extras to play tough fighter types. "Looking for some tough, rough, athletic males and females to portray the BRAVE people in our film. Also looking for extreme sports-looking people." If you look intimidating, then you should definitely apply. Casting directors are also looking for rebels. "Wild Hair? Tattoos? Looking for some people with extremely WILD looks." A fitting will take place on Monday, December 7th or Tuesday, December 8th and filming will be between December 17th through December 20th in Atlanta, Georgia.
---
About Divergent: Allegiant Part 2 Casting Call:
Allegiant – Part 1? centers around Beatrice Prior and Tobias Eaton as they venture into the world outside of the fence and are taken into protective custody by a mysterious agency known as the Bureau of Genetic Welfare.
---
To audition for a role on Divergent: Allegiant Part 2 casting call, check out the casting call breakdown below:
Divergent: Allegiant Part 2 Casting Call
STUDIOUS BRAINIACS
Looking for some intelligent, clean cut people. Men should have short hair cuts, and women should be polished & all-american looking. In general, we are looking for beautiful, fit people that have a bit of nerd-appeal. If you look like you could be a teacher, scientist, biologist, or medical researcher, you probably have the right look! Guys should have shorter, well groomed hair. Fitting:
Tue, December 8th ONLY
Booking:
December 17, 18, 19 AND 20.
Must be available ALL FOUR DATES! To apply, please send us 3 photos of yourself along with your age, height, weight and current phone number to
[email protected]
Subject:
INTELLECTUAL
---
If you are not local and/or do not fit the description, do not apply
Do you think you are perfect for this role? Leave us a comment below and tell casting directors why you should be selected!
---