'Empire' Chicago Casting Call for an Awards Ceremony Scene
'Empire' is looking for extras to work on an award ceremony scene filming in Chicago.
Fox's
Empire
is looking for actors to work as background extras on an upcoming episode filming this Thursday, January 21st in Chicago, Illinois. Producers are looking for Caucasian guys ages 30 to 50 years old to play upscale/hip guests attending an award ceremony scene.
---
About Fox's Empire:
'Empire' centers around a hip hop music and entertainment company, Empire Entertainment, and the drama among the members of the founders' family as they fight for control of the company. The hour-long family drama was created by Lee Daniels and Danny Strong, and stars Terrence Howardand Taraji P. Henson.
---
To audition for a role, check out the casting call details below:
Fox 'Empire' Season 2 Casting Call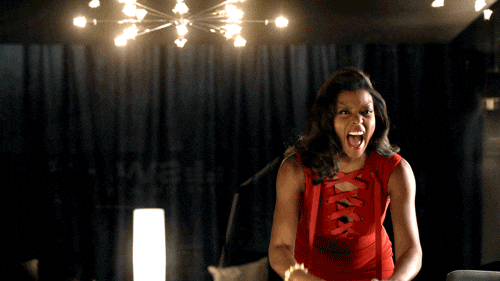 CASTING CALL - EMPIRE ROLE: NON-UNION EXTRAS SHOOT DATE: Thursday 1/21 LOCATION: Chicago RATES: $80/8
ASA UPSCALE GUESTS: Male, Caucasian, Age range: 30-50 years old. We are looking for upscale/hip guests to attend an award ceremony. Looking for Music Executives or Agency types. Wardrobe attire may range from sharp suits to hip clothing. Please do not submit if you have already worked on this current episode or if you have been booked on another upcoming date. This current episode (215) starting filming on Friday 1/15. If interested and available, please send an email to
[email protected]
with the following: 1) Subject Line: ASA UPSCALE GUEST 2) Include your name, age, height and weight and along with email and phone number. 3) Confirm that you are able to work Thursday 1/21 4) Attach a headshot and/or candid photo or headshot in JPEG format. Make sure the photo is taken in decent lighting (no selfies), no sunglasses. Show us your style but make sure we can see your face! *NOTE: Rename the title of your photo with your Full Name. You should do this with all of your submission photos. 5) Please let us know if you have worked on the show in another role, and if so, what role. You must be registered with us at
www.4starcasting.com
to be considered. We will contact you if you are being put in for consideration.
Please do not apply, if you are not local or if you do not fit the description.
What do you think? Discuss this story with fellow
Project Casting
fans on
Facebook
. On Twitter, follow us at @projectcasting.