$3,500 Alcohol Commercial Casting Call for Comedic Actors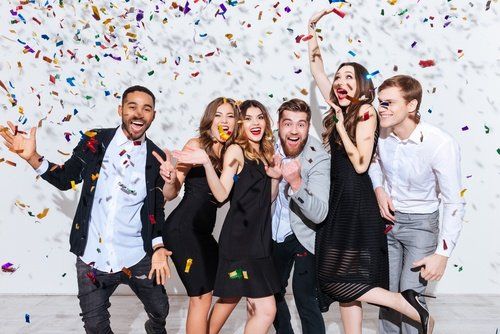 Alcohol commercial casting call for comedic actors in Toronto, Canada.
Jigsaw casting is now casting comedic actors to work on an upcoming alcohol commercial. Talents will be compensated $3,500 to work on the commercial and filming will take place in Toronto, Canada. Toa udition for a role on the upcoming commercial, check out the casting call details below.
Commercial Casting Call
Jigsaw Casting Ltd. Is Seeking Comedic Individuals and Duos For an Upcoming Alcohol Campaign! Description We're looking for guys with great comedic timing. Comedy experience is a must. Improv experience is a (big) plus. The comedic chemistry between the two below roles is paramount. They are a duo and they need to have good vibes with each other. Imagine John C. Reilly and Will Ferrell in Step Brothers or Arnold and Danny Devito in Twins. Please let us know if you are a real comedy duo who works together. These characters are real comedic types but should not be played like animations or caricatures. Roles Centaur: Male. Age range is 28 to 35 years old - MUST BE LEGALLY 25 AND OVER. Looking for someone with previous Mascot experience and/or good physical comedy or maybe even a dancer type. This person should be somewhat athletic or strong as they will be wearing this costume all day during set and walking in it. Top half of him is dressed like a Captain, but bottom half is dressed like a Mule. His human face makes him more charming, selfassured, yet slightly resentful of his mule body. He is more measured and in controlled then his Minotaur brother. TALENT MUST BE NO SMALLER THAN 5'9 AND NO TALLER THAN 6'1 AS THEY WILL BE IN A PRE MADE COSTUME. Minotaur: PLEASE NOTE THIS ROLE WILL NOT BE SEEN ON CAMERA – ONLY HEARD. Male. Age range is 28 to 35 years old - MUST BE LEGALLY 25 AND OVER. This roles voice is very important since we don't see his face. The characters top half of him is dressed like a Mule, but bottom half is half human. His mule top makes him stubborn and all though he has the body of a man, he is hindered by his hoof hands. His mule mind makes him a bit wilder than his brother. He throws himself into situations without thinking first. He has a chip on his shoulder because he feels his mule face makes him less handsome then his brother. *Pays approximately $3,500.00 per person if selected Details & Submission Information If interested, you must submit in order to be considered. Please e-mail the following to:
[email protected]
1. Your name(s), age(s), height(s) and a brief bio of your comedic/Improv/Mascot experiences. 2. Photo(s) of yourself (Where we can clearly see your faces. Ideally no hats or sunglasses) 3. Your primary contact information (phone numbers & email address) *If you are a represented actor, please include your resume & agent's contact information 4. Please write 'PROJECT DUO in subject line of e-mail, along with your name and age. (E.G. PROJECT DUO - Tyrell Nielson - age 30) Submissions are due by: Monday - January 9th @ 5PM (However the earlier you submit the better your chances!) You must be available for these key dates: AUDITION: Tuesday - January 10th, 2017 CALLBACKS: Friday - January 13th, 2017 WARDROBE & REHEARSAL: Sunday - January 22nd, 2017 SHOOT: Tuesday - January 24th, 2017 Questions or Concerns * Talent will be required to show ID at audition - all talent must agree to a background check and represents & warrants that they have never been convicted of any alcohol related crimes. *If you have already submitted for this project, you do not need to resubmit your information *This campaign is open to Canadian residents only *Please note that you will not be compensated for the audition *This is a non-union job *If you have received this bulletin after the initial audition date, please still email us your submission as you may be able to attend the recall audition
What do you think? Discuss this story with fellow
Project Casting
fans on
Facebook
. On Twitter, follow us at @projectcasting.
If you are not local and/or do not fit the description, do not apply