$200 Casting Call for Teen Dancers in Miami, Florida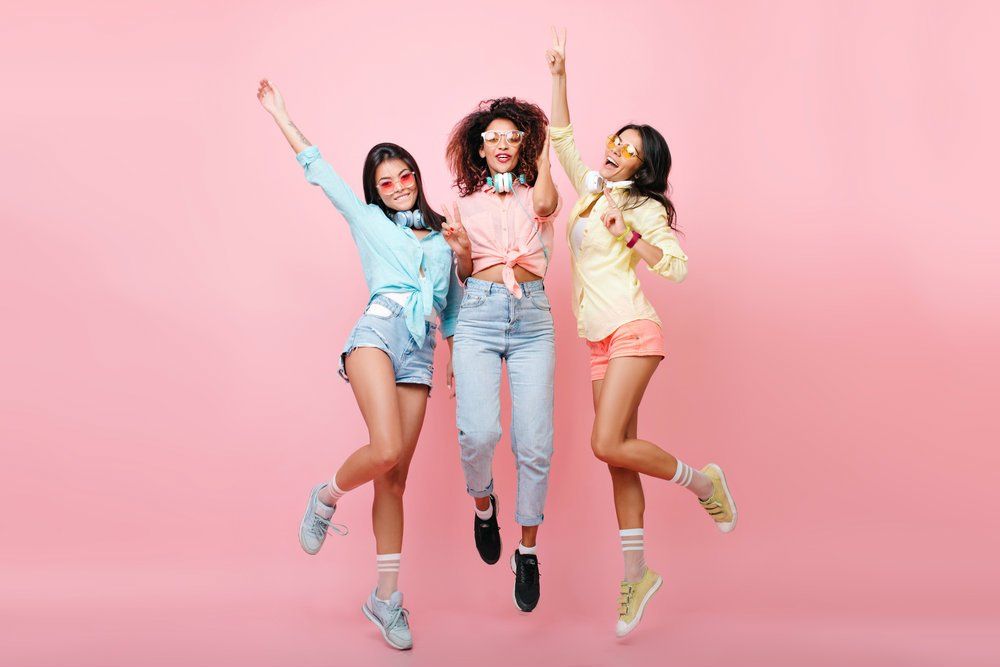 Curly african woman in jeans jumping while posing with international university friends. Tanned latin girl in yellow shirt dancing on pink background and having fun with other ladies.
Casting Alert: Music video seeking kid & teen dancers in Miami, Florida.
Calling all aspiring dancers! A Miami-based music video is now casting kid and teen dancers between the ages of 10 and 16.
The shoot will take place on March 21 or 22, and dancers will be compensated at $200. All ethnicities are welcome to apply.
If you're an experienced dancer passionate about performing, this could be your chance to make it big in the industry - don't miss out! So please submit your information before it's too late and prepare for the show.
How to apply?
Check out the casting call breakdown below to audition for a role in the upcoming production.
Join Project Casting to access jobs you can apply to right now.
$200 Casting Call for Teen Dancers
MIAMI- MUSIC VIDEO
- SHOOTS MARCH 21 OR 22,
- RATE $200
- Looking for KID AND TEEN DANCERS, ALL ETH.
- BETWEEN 10 AND 16 OR SO.
Interested? Apply Now
You deserve to get discovered. Find more jobs, networking opportunities, and resources on Project Casting.
More Project Casting Casting Calls:
Reese Witherspoon's "Love in Fairhope": Everything We Know So Far
Academy Award-winning actress Reese Witherspoon teams up with producers to bring the romantic drama, 'Love in Fairhope,' exclusively streaming on HULU. Award-wi...
New Safdie Brothers Adam Sandler Netflix Movie: Everything We Know So Far
Adam Sandler and the Safdie Brothers are collaborating on a new feature film exclusively for Netflix. Here's the lowdown on what we know so far about the ...
Denzel Washington's 'The Piano Lesson' To Film in Atlanta
Get All the Details on Netflix's Upcoming 'The Piano Lesson' Film Netflix is set to adapt the critically acclaimed play The Piano Lesson, which recently feature...