$1,250/Day Commercial Casting Call for Families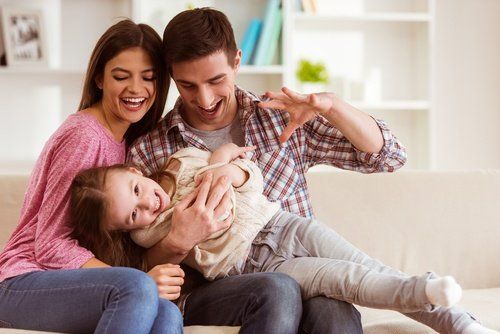 Exciting casting call alert: $1,250/day commercial seeking families near Mercersburg, PA.
Calling all families in the Mercersburg, PA area! An incredible casting opportunity has just opened for a heartwarming and multi-generational commercial. If you've ever dreamed of seeing your family on the small screen, now is your chance! This casting call is looking for families of grandparents, parents, and kids aged 7-14 or families of four with two parents and two children aged 7-14. Best of all, no prior acting experience is required! Read on to discover how you can participate in this fantastic opportunity and earn $1,250 per day for adults and $750 for minors.
Imagine the thrill of watching your family's smiling faces on television, capturing a memorable moment that will last a lifetime. This commercial casting call is the perfect chance for families near Mercersburg, PA, to come together and create something truly special. Whether you're a multi-generational family with grandparents, parents, children, or a family of four, this project wants to hear from you!
Are you worried that you don't have any acting experience? Fear not! This casting call explicitly states that no prior acting experience is required. The casting directors are looking for real families who can showcase the love, warmth, and dynamics that make family life so beautiful. So, if you've never stepped in front of a camera before, don't let that deter you from this extraordinary opportunity.
While the chance to be part of a commercial is undoubtedly exciting, it's also worth noting the financial benefits that come with it. If your family is selected, each adult will earn an impressive $1,250 per day, while each minor will receive $750. Not only will you be creating cherished memories, but you'll also have the chance to earn a significant income during filming.
Don't miss this extraordinary opportunity for your family to shine in a heartwarming commercial! The chance to work together, showcase your genuine love and connection, and earn an impressive income is at your fingertips. Remember, no prior acting experience is necessary, making this casting call open to families of all backgrounds. So, gather your loved ones, prepare your application, and get ready to embark on an unforgettable adventure. Who knows? You might just become the new stars of the small screen!
How to apply?
Check out the casting call breakdown below to audition for a role in the upcoming production.
Join Project Casting to access jobs you can apply to right now.
$1,250/Day Commercial Casting Call for Families
NOW CASTING FAMILIES
NEAR MERCERSBURG PA
Multi-Generational Family_
Grandparent(s), Parent(s) and Kid(s) age 7-14
Family of 4
2 Parents and 2 Kids age 7-14
If cast, pays $1250/ Adult and $750/ Minor per day
Non-Union project and no acting experience are necessary
Interested? Apply Now!
You deserve to get discovered. Find more jobs, networking opportunities, and resources on Project Casting.