$1,200 Commercial Miami Casting Call for Latin Dancers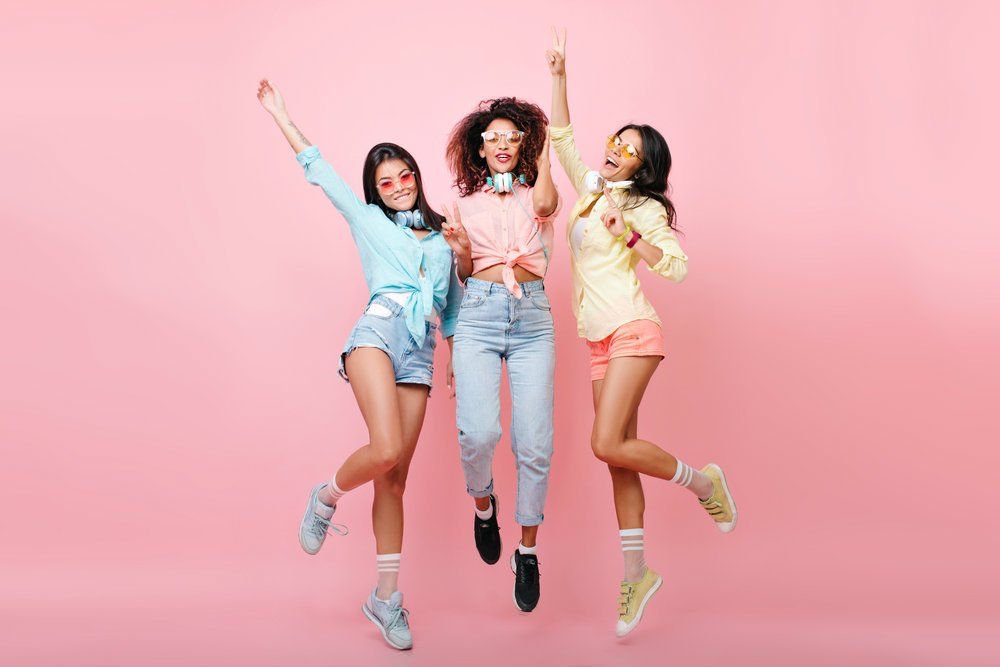 Curly african woman in jeans jumping while posing with international university friends. Tanned latin girl in yellow shirt dancing on pink background and having fun with other ladies.
Exciting casting call: Latin dancers wanted for a $1,200 commercial in Miami, FL.
Are you a talented female Latinx or Hispanic dancer passionate about Latin styles? If so, we have a fantastic opportunity for you! A casting call has just been announced in Miami, FL, and they are searching for skilled dancers like you to star in an exciting commercial project. Read on to discover all the details you need to know to land this exciting gig!
The casting team is specifically looking for female Latinx or Hispanic dancers aged between 35 and 40. This is a fantastic chance to showcase your dance skills and participate in a creative production that celebrates Latin culture.
The selected dancers will have the chance to earn an impressive rate of $1,200 for their participation in the commercial. Please note that an agency fee of 20% will be deducted, resulting in a final payment of $960. While this is a professional opportunity, it promises to be a memorable experience filled with camaraderie and artistic expression.
Mark your calendars for Wednesday, June 14, 2023, when the casting call will be held in Miami. The exact location will be announced closer to the date, so stay tuned for updates. Remember, being punctual and prepared is crucial, so plan your schedule accordingly.
This commercial aims to capture the vibrant spirit of Latin dance, and the team is seeking dancers skilled in various Latin styles. Whether you're an expert in salsa, merengue, bachata, or any other Latin dance form, this is your chance to shine. Showcasing your expertise and unique style could lead to further opportunities in the entertainment industry.
To make the most of this casting call, come prepared. Wear comfortable dance attire that allows you to move freely and confidently. It's also a good idea to bring a portfolio or resume highlighting your dance experience and any relevant dance videos or performance footage showcasing your talent.
Remember, confidence is key! Embrace your unique style and let your passion for dance shine through during the audition. Be ready to impress the casting directors with your technique, energy, and stage presence.
So, if you're a talented female Latinx or Hispanic dancer in the Miami area, take advantage of this incredible opportunity. Leap and showcase your passion for Latin dance while earning a generous compensation of $1,200. It's time to light up the screen with your moves and participate in an exciting commercial project!
Keep an eye on local casting websites, social media platforms, and talent agencies for more information about the exact location and any potential updates regarding the casting call. Break a leg, and we can't wait to see you bring the heat to this exhilarating commercial in Miami!
How to apply?
Check out the casting call breakdown below to audition for a role in the upcoming production.
Join Project Casting to access jobs you can apply to right now.
$1,200 Commercial Miami Casting Call for Latin Dancers
CASTING CALL
Female Latinx / Hispanic who can dance well, Latin style.

Age: 35-40
Rate: $1200 (-20% AF)
Date: Wed. 06.14.2023
Location: Miami, FL
Interested? Apply Now!
You deserve to get discovered. Find more jobs, networking opportunities, and resources on Project Casting.