How to Get Cast in STARZ's 'HEELS'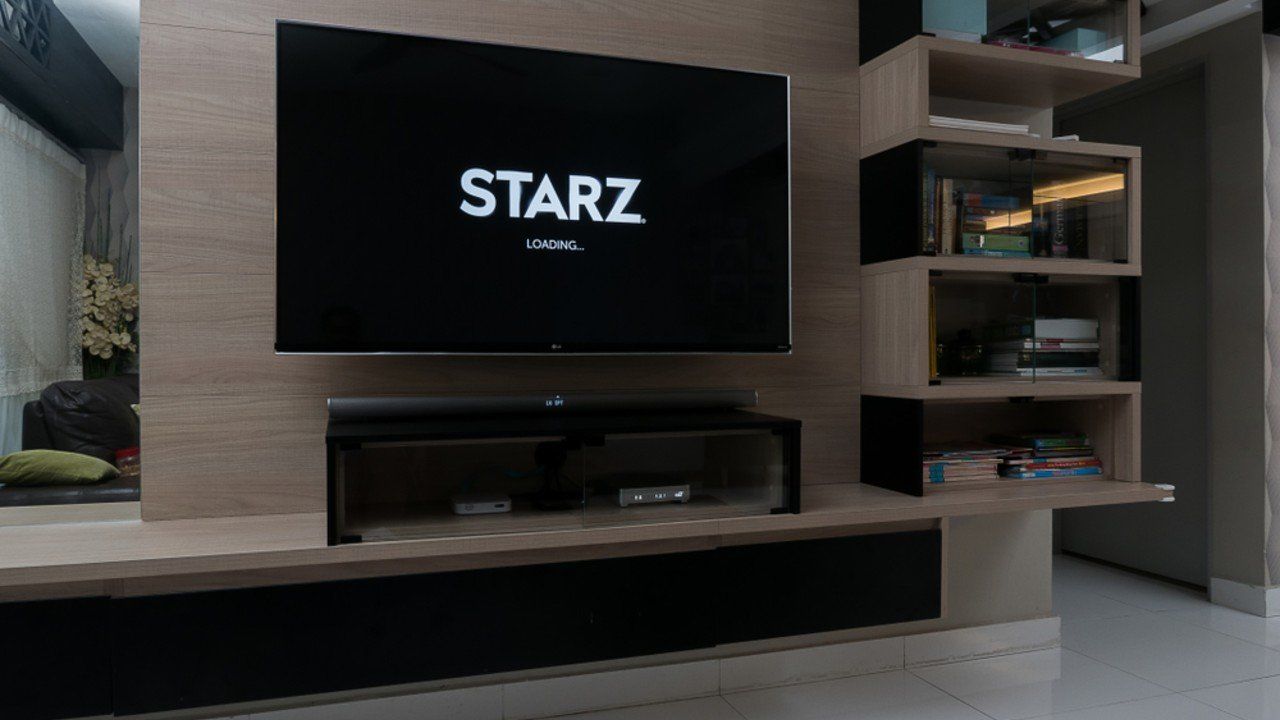 KUALA LUMPUR, MALAYSIA - JULY 15TH, 2018 : Modern lifestyle with LG Android TV to stay connected & browsing media using favourite Apps. Tv display Starz app. - Image (AhmadDanialZulhilmi / Shutterstock.com)
'Heels', Starz TV series, is now casting and hiring crew, actors, and stunt performers in Atlanta, Georgia.
HEELS, a Lionsgate STARZ TV series is now hiring actors, crew members, and other various production jobs in Atlanta, Georgia.
About HEELS:
Kelli Berglund is set to star alongside Stephen Armel, Alexander Ludwig and Alison Luff in the new Star drama series. The new series centers around the independent professional wrestling business.
According to Deadline, HEELS is written by Michael Waldron and directed by Peter Segal. Mike O'Malley will work as a showrunner. the series centers around the men and women who chase their dreams the world of a small-town pro wrestling. The show is set in a small-town Georgia community and it follows a family-owned wrestling promotion as two brothers and rivals. Jack Spade and Ace Spade, played by Amell and Ludwig respectively, fight over their father's legacy. In the ring, somebody must be the good guy and somebody must be the bad guy but, in the real world, those characters are hard to live up to and leave behind.
Kelli Berglund will play Crystal a 20-year-old wrestler valet who looks to transform this traditional role and compete as a wrestler. A rural-town girl without a lot of money who is looking for an opportunity to shine and she will do whatever it takes to make it happen.
HEELS Extras Casting Call
FOR MONDAY 2/8 in downtown Atlanta -- we are looking for men and women to portray press for a press conference at a hotel downtown -- looking for men and women that are new faces to Heels generally
HEELS Open Casting Call for Wrestlers
Wrestlers Casting Call:
A new television series, "Heels," is holding a casting call for amateur, semi-pro and professional wrestlers.
We are looking for wrestling doubles, background wrestlers for scenes, as well as wrestlers that are also actors. If you are a wrestler and would like to be seen, we would love to see what you can do in the ring!
We are holding a casting call on Tuesday, August 25, 2020 starting at 10:00am. and scheduling through the day.
Place: Tyrone Recreation Department located at 145 Commerce Dr. in Tyrone, GA
Please send us an email at [email protected] to register. Please also send photos and/or videos to introduce yourself as a wrestler.
*Please note that Covid protocols will be in place in order to maintain a safe environment. Everyone will be asked to stop at a checkpoint and sign in, also providing a cell phone number. You will be asked to stay in your vehicle until you are called. Once you are invited inside, please wear a mask until you are asked to remove it.
And then the fun part begins - time for you to show us what you can do in the ring! You will be directed to do various wrestling moves, and the spotlight will be only on you (as you will be the only one in the ring at that time).
If you are unable to make this date, Please submit regardless and let us know you are not available that date but are interested.
If you are available and you have a time frame of certain availability times let us know.
Thank you
"HEELS' Team
HEELS is Accepting is Hiring Crew
According to the Georgia Film Commission, producers are now accepting resumes for all crew positions. As a result, producers are looking for production assistants, grips, gaffers, make-up artists, stylists, wardrobe artists, and other crew members to work on the upcoming feature film.
How to apply:
HEELS, a Lionsgate-Starz tv series, is accepting resumes for all crew members.

Please submit at 

[email protected]

.

Remember to include the department/job title you are applying for in the subject line of the email.
HEELS is Accepting Cast / Stunt Rumors
HEELS, a Lionsgate-Starz tv series, is accepting resumes for Cast and Stunt performers.

Please submit to 

[email protected]

.

Remember to include if you're apply for a Cast or Stunt position in the subject line.
Lionsgate is now casting background actors
HEELS, a Lionsgate-Starz tv series, is accepting resumes for Extras/Background performers.

Please submit to 

[email protected]

.
Related: How to Find Acting Auditions and Casting Calls
Please do not apply, if you are not local or if you do not fit the description.
What do you think? Discuss this story with other fans on Instagram @projectcasting