NBCUniversal is Now Hiring Interns To Work From Home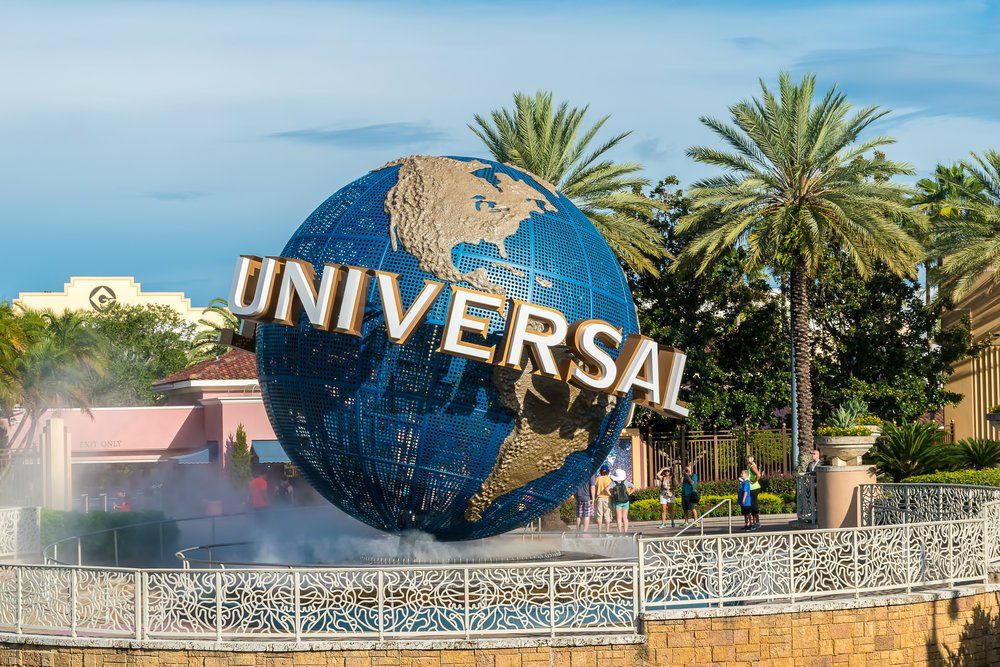 ORLANDO, USA - AUGUST 27, 2015: Universal Studios globe located at the entrance to the theme park. Universal Studios Orlando is a theme park resort in Orlando, Florida, USA (Ariyaphol Jiwalak / Shutterstock.com)
Amid the Coronavirus pandemic, millions of Americans are out of a job, furloughed, or switching careers. Now, NBCUniversal is now hiring people to join the company through their internship programs. According to the job posting, NBCUniversal internship programs are working remotely due to the Coronavirus, which allows for those selected to work from home and learn about the film industry. "We're staying remote for the Spring 2021 Internship Program! During this unique time, connecting students with opportunities to learn and grow is more important than ever. NBCUniversal's commitment to developing early career talent has never been stronger. Our interns are a diverse and curious community of innovators and trailblazers. They bring their passion for media, entertainment, and technology along with their desire to learn each day. They contribute to the company in ways that matter. We provide them a program full of countless opportunities for professional development, leadership exposure, networking, and fun." Check out the internships below.
The Universal Filmed Entertainment Group (UFEG) consists of the operations to produce, acquire, market, and distribute filmed entertainment worldwide in various media formats for theatrical, home entertainment, television, and other distribution platforms. The division operates globally with colleagues spread across 20 countries. We pride ourselves in supporting and amplifying diverse stories told by unique voices. We want to bring in driven, dedicated, and diverse talent into our organization who are just as passionate as we are in continuing to tell stories that reflect our global audience.
Internships & Responsibilities may include (but are not limited to):
Production & Development: script coverage, maintain filmmaker and project databases, review production schedules and call sheets, and general administrative support

Marketing: create social campaigns & strategies, review & analyze consumer data, develop & design marketing collateral for pitch meetings, and participate in brainstorm & strategy meetings.
Publicity: press junkets, researching media outlets & contacts, and compiling coverage reports

Film Music, Legal (for candidates currently pursuing a JD degree): research music rights, analyze & summarize music deal terms, and drafting music talent agreements,
Application Deadline: Spring Internship postings are live for a limited time only, apply today!
Qualifications/Requirements
In pursuit of an Associate, Bachelor or Graduate degree at an Accredited Institution and be able to provide documentation to confirm your degree progress
Current class standing of sophomore or above (30 credits)
Cumulative GPA of 3.0 or above
Must be 18 years of age or older
Must be authorized to work in the United States without visa sponsorship by NBCUniversal
Desired Characteristics
Strong interest in the media industry & Filmed Entertainment
Commitment to building an inclusive work environment
Ability to multitask and highly organized
Excellent verbal and written communication
Previous internship experience within a corporate setting preferred
In related news,
ViacomCBS is now hiring interns to work from home.
ViacomCBS is a leading media and entertainment company, which includes iconic brands including 
CBS, Showtime Networks, Paramount Pictures, Nickelodeon, MTV, Comedy Central, BET, CBS All Access, Pluto TV, and Simon & Schuster, among others. Currently, the company has the largest share of U.S> TV audience and includes the film industry's library of TV and film titles. In addition to offering innovative services, Viacom also provides services including production, distribution, and advertising solutions for partners on five continents.
According to the job post, ViacomCBS is now hiring for its Hollywood Spring 2021 Internships.
More Project Casting Entertainment News: